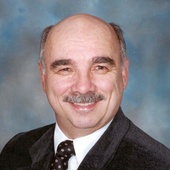 By Gary White~Grand Rapids Home Selling Pro Call: 616-821-9375, Real Estate Services You can Trust!
(Flexit Realty "Flexible Home Selling Solutions")
Yesterday was TGIF for me...and I was happy it was over.  My last call of the day was a potential client I talked to a month ago at an open house.  At our first meeting during the open house I was informed about the future listing potential of the potential buyers home. Yesterday she calls and wants to me help her find a temporary rental while she has a home built. Fine I think I can do that...what about the sale of your existing home, I ask. She then tells me she is going to use a friend if the friend calls back.  I laughed out loud...sorry I couldn't help it.  I asked why she would pick a friend to sell her most valuable asset.  He answer, she wants to help her out...she hasn't sold anything in a while. I was astonished to hear this.  I immediately said, OK your friend hasn't sold any...