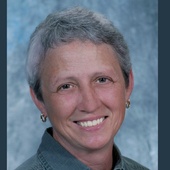 By Mona Gersky, GRI,IMSD-Taking the mystery out of real estate.
(MoonDancer Realty, Dillsboro,NC)
  When I showed our new listing today at 100 New Hope Drive in Sylva, I was thinking about how close this house is located to Western Carolina University and all the school has to offer.  Not only could someone who worked or went to school at WCU get there in about 10 minutes, but WCU offers all kinds of fine entertainment on campus.  Later this month, I'm going to go see Savion Glover who is considered to be one of the best tap dancers in the world at the Fine and Performing Arts Center.  WCU also offers all kinds of plays, music, lectures and movies.   The house at 100 New Hope Drive has been completely refurbished by the seller who just happens to be a general contractor.  From floor to ceiling, everything got a new face!  New flooring, paint, deck and stairway.  There are three bedr...