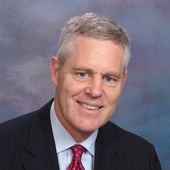 By Paul McFadden, Pest Control, Seattle, WA.
(Responsive Pest Control)
Good morning! I wanted to let you locals know that I along with Rebecca Haas of Re/Max Metro Realty are going to start teaching real estate classes again on Saturday September 26. They will be held again at Renton Technical College. For times and related information, please go to the www.rtc.edu website. Also, please forward this along. Rebecca and I believe in education and hope to provide this series for years to come. The first class will be "How to Get a Loan Today". Other subsequent real estate classes include "Short Sales and Foreclosures-Demystify the Process", " Real Estate for Women", and "Real Estate Investment Analysis". I hope you or a friend can attend. Feel free to contact me here if you need more information. Thanks for reading!