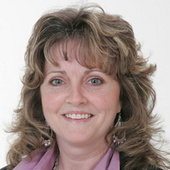 Real Estate Agent
Lisa Tollis
SRES
Ancaster, ON

—

Royal LePage State Realty, Brokerage.
Helping my clients achieve their Real Estate needs with Professionalism, Honesty, Communication, Integrity and most of all, CARE! Look to me for all of your real estate needs."The Realtor On The Move"
Get to know Lisa Tollis
As a professional Realtor, my services go above and beyond creating ads, showing properties and doing the paper work. I will do my utmost to represent your best interests. First and foremost, this means that I will listen to you carefully. I will work closely with you to ensure that as many of your needs and wants are met or exceeded as possible.
You can count on me to negotiate the best possible price for your home in a timely manner. If you are selling a home, I will present it in the best possible light. I will manage all aspects of the transaction process, and do my best to make it smooth and stress-free.
The most important thing when choosing a real estate professional is to find someone you can trust. I have a history of success and integrity in real estate that you can depend on. I am an experienced negotiator with expert knowledge of the local market. You can count on me to always work with your interests in mind, and to represent you and your wishes to the best of my ability.
If you own real estate that you're thinking of selling, I would be happy to provide you with a FREE Home Evaluation.
Whether you are buying or selling a home, hire someone like me, who wants to earn your business. I invite you to contact me as I'd be happy to assist you with this important transaction. In addition, if you have any general questions about buying or selling real estate in Ontario, please contact me as I'm more than willing to help. Buy or sell with confidenceWhen you're buying or selling a home, finding the right agent is half the battle.To ensure a good experience, you need to work with a professional who knows the area well and can help you negotiate the best possible price.First-class service and a worry-free moveThinking of selling? I will effectively market your home, and work around the clock to help you sell it quickly and profitably. Looking to buy? I'll help you find your dream home - and keep your budget and preferences in mind.I can help you: Learn about buying or selling before you begin Get organized Find a home in your price range Properly price your home Get in touch with a financing specialist Sell your home quickly and profitably Help you with all your closing details Get in touch with home-related suppliers And more! Experience countsGive me a call today at (905) 574-4600 for a free, no-obligation, Home Market Evaluation.
Business Areas: Ancaster, Beamsville, Binbrook, Brantford, Caledonia, Cambridge, Carlisle, Carluke, Cayuga, Copetown, Dundas, Dunnville, Fisherville, Flamborough, Fonthill, Freelton, Glanbrook Township, Grassie, Grimsby, Hagersville, Haldimand, Halton Hills, Hamilton, Hamilton - Dundurn Park, Hamilton - McMaster University Area, Jarvis, Jerseyville, Jordan Station, Lake Erie, Lincoln, Mount Hope, Mountain, Nanticoke, Oakville, Pelham, Puslinch, Selkirk, Seneca, Smithville, St. George, Stoney Creek, Vineland, Wainfleet, Waterdown, Welland, Winona
Please browse through my website for listings, reports and important local real estate information. If you wish to discuss any real estate matters in person, please feel free to call me at 905-574-4600 and I would be happy to set up a meeting to speak with you.
See What My Clients Have Said About My Real Estate Services. Go to http://www.Ancasterhouses.com/ and click the Testimonials Button.
Thanks For Stopping By,
Lisa
Oh! By the way, I Love Referrals !
" The Realtor On The Move "
" List with Lisa "
Certifications
Many good homes are sold before they are ever advertised. Beat other home buyers to the hottest new homes for sale in Hamilton-Burlington-Waterdown-Ancaster-Hamilton Mountain-Flamborough-Grimsby-Dundas-Stoney Creek-Glanbrook-Caledonia and surrounding areas, with my VIP Hot New MLS Listings Notification. It's Easy! Just E-mail me your criteria and I will set you up to receive Hot New MLS Listings automatically via e-mail that match your criteria. Once you receive them, pick out the ones you like, call me and I will set up appointments to view them with you. It's That Simple!
Be a V.I.P Buyer Here is your chance to become a VIP Buyer and Beat Other Buyers to Hot New Listings. You will be notified of all Hot New Listings in Hamilton | Burlington | Ancaster, Ontario and ALL the surrounding areas that meet your criteria, absolutely FREE! without any obligation.
First ImpressionsRemember what first attracted you to your house when you bought it? What excited you about its most appealing features? Now that you're selling your home, you'll need to look at it as if you were buying it all over again.
A spruced up house makes a great first impression on potential buyers. An attractive property grabs their attention and makes them excited about finding a house that looks and feels well-cared for. Because buyers know they'll encounter fewer problems if they buy it, your house becomes more appealing and stands out from the competition. So if you prepare your home correctly, you'll save time selling it when it's on the market.
A good first impression makes an impact on a number of levels. It's not just the way your house looks to potential buyers, but how it feels and smells to them, how their friends and family will react, how they imagine it would be to live there.
With simple improvements throughout your house, you can grab the attention of potential buyers and help them see why your house is right for them.
Open Houses MLS Listings Hamilton Ontario Ancaster Ontario Burlington Ontario Stoney Creek Ontario
If you Live in the Hamilton | Ancaster | Burlington | Dundas | Stoney Creek | Grimsby | Binbrook | Glanbrook | Waterdown | Flamborough | Caledonia and surrounding areas and require assistance with your real estate needs, Call me Today! And I will help you with the process and explain all the steps along the way.
Looking for a better Experience in Home Buying and Home Selling?
Check out the New Interactive Videos On Home Buying and Home Selling by Royal LePage TV.
In these Videos you will learn how to prepare yourself before you Buy or Sell your next Home.
Introducing a fresh new look for your Profile.
Click the 'Edit Profile' button below to enter 'Edit Mode' and continue the tour.