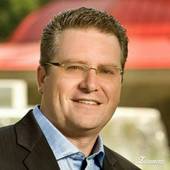 Real Estate Broker/Owner
Bill Burg Jr
Expert Certified Real Estate Strategist
Bradenton, FL

—

Burg Realty Group Powered By EXP Realty
Listing specialist with 29 day Guarantee or I'll sell it for free.
Get to know Bill Burg Jr
Hi, Bill is the founder of the Burg Realty Group and is licensed in 2 states and he is involved in business success coaching with businesses all across the United States. Helping them grow their business and become successful do to his incredible insight into the new age of marketing and the true understanding of the sales process. He's been involved in over 1,000+ transaction from all around the country and the World. Bill has come out with several books to help people find out the truth about real estate and how to sell their homes for incredible profits right now.
Here is how he can help you reach your goals:
1. Hard work. Many Realtors claim to work hard. But, Bill does work hard. He Loves what He do and He eat and breath this stuff. Bill has also put in place a team of people to support you through the entire process. Professional copywriters and marketers and salespeople ready to go to work for you. As a result We've gotten used to hard working hard for our customers.
Now, why does that matter to you? We accomplish much more for our customers… because of our hard work & team approach, smarts, and experience.
2. We Work Smart. Now, anyone can claim to "work smart." But, let me explain how we do it. We use data and best practices. For example, We've identified 7 things that cause homes to sell for more money – than similar homes.
How did we identify these 7 things? From our 21+ years of real estate experience… and our extensive study of home sales, We have the data to prove these 7 things work. And, We can use these 7 things to help you sell your home for more money.
Are you looking to buy a home? We can help you find your dream home – even in a red-hot real estate market. How? We use a predictive algorithm… to find off market properties… that you can buy – usually with no competition.
3. We Deal In Facts. Making the wrong decision on a real estate transaction can cost you tens of thousands of dollars. (We can show you actual examples.) With so much on the line, We want to make sure my customers have the correct information.
If you're facing a big decision, We can provide you with solid data so you can make the correct decision.
Now, many people like to make big claims. But, they often don't have anything to back them up. If We make a claim, then We usually have the data to back it up.
4. We're A Problem Solver Group. This may not seem important. But, real estate isn't always easy. Problems often arise and stop a sale. If the problem isn't solved, then the sale doesn't go thru.
We've amassed a team with incredible abilities and that have solved many problems that other people weren't able to solve. How? Some creative thinking. And, when that doesn't work, then We can usually find an expert who does have the answer.
5. First Class Marketing Of Your Property. We guarantee that We will work hard for you. We've identified 7 different things that cause homes to sell for more money.
We will use all 7 of these things to ensure your home sells for the most money possible.
Bottom line: We're here to help YOU! Please let us know how We can be of help.
Certifications
Buy or Sell.... We on the Burg Realty Group are Expert Advisers and are glad to Help....

We will give you a Guarantee, 

We are the only real estate company in South West FLorida with 6 specific performance Guarantees.

We also offer a Sold in 29 Days Guarantee or I'll sell it for free.* 

And for Buyers...

If you find that you want to buy one of our listings, as long as you buy it with a certified Burg Realty Group Broker you will get the Love It or Leave It Guarantee. So if you are unhappy with your home for any reason inside of 12 months bring it back to us and we will sell it for FREE and help you buy another house of your liking.*

Of course there are some conditions to these Guarantee's. So please contact us for the information and how it could help you buy or sell with peace of mind.

941-777-9141 or email me at success@burgrealty.com
Introducing a fresh new look for your Profile.
Click the 'Edit Profile' button below to enter 'Edit Mode' and continue the tour.