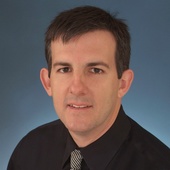 Real Estate Agent
Hunter Ray
501-915-2838, Bryant, Arkansas, REALTOR,...
Bryant, AR

—

Keller Williams, New Homes, Real Estate, Carriage Homes

Keller Williams Realty Inc.
Little Rock, AR, 72211, Maumelle, Bryant, Benton, Hot Springs, Hot Springs Village, Arkansas
1514 Market St, Suite B-100
Little Rock , AR 72211
---
A Proven, Knowledgeable REALTOR and New Home Consultant with the Energy, Expertise, & Excellence needed to guide you all the way to your new home. My Ofc. is @ Keller Williams Realty but I work for U!
Get to know Hunter Ray

"It's all about YOU!" - This is not only what we all want to hear but also what we all want to experience. We especially crave this from the person whom we chose to guide us in one of the most important decisions & transactions that we so seldom undertake - the decision on where & what house we will buy or build to become our HOME. You know...the physical structure around us that facilitates peace and rest, where friends & family gather to create & share memories which deepen our relationships, and where we seek solace during periods of struggle. So how do I help YOU - I stay Focused On YOUR Needs!
REFERRALSAre YOU a Real Estate Agent or Other Industry Professional seeking just the right person to refer a client, friend, or family member to Hot Springs Village Arkansas? So how do I stay Focused On YOUR Needs?
I will immediately contact your referral to introduce myself, seek to understand THEIR needs, and even assist them with lodging arrangements for their future visit. I will give you regular updates on the status of your referral. I created a successful personal website and the latest technology is employed to assist your referral in receiving up to the minute information about this market. Convenient Communication with me, including social media avenues, and Responsiveness are my hallmarks. Here are the Benefits YOU receive: A sense of Pride and Confidence will be felt by knowing that you have turned over your client, friend, or family member to a trusted, experienced, and well-rounded professional who is attentive, highly responsive, detail driven, solution oriented, & who has successfully weathered the ups and downs of this tough market cycle over the last decade. Wow - am I ever grateful for this humble opportunity and look forward to developing OUR relationship even further. Thank You!
SELLERSAre YOU the owner of Hot Springs Village Homes or Hot Springs Village Property and need professional, honest advice to assist you in your decision and would like this presented in a respectuful manner? So how do I stay Focused On YOUR Needs?
I begin by providing a multi-layered approach to the detailed analysis of your home's current market value range and look at it like an appraiser would which takes more effort than most agents provide. If you get a contract on your home and it won't appraise for the amount you & a buyer agreed on then you will not be happy with the outcome and will have wasted valuable market time should the deal fall through. Your home is marketed to the widest possible audience on dozens of sites around the Internet and with maximum detailed descriptions and pictures/video allowed. I also pay the extra fees to Realtor.com, that most agents in my market do not, to upgrade your listing to an Enhanced Listing. You are provided with multiple pieces of valuable market information EACH FRIDAY. This includes detailed information on the homes that went under contract each week (so that you know what price ranges buyers are currently purchasing) and a report of your weekly internet traffic across several platforms used to market your home or lot (so that you have an idea of what future showings may occur). You are guaranteed Feedback from showings within 48 hours. I use the available technology to know exactly when your home is shown. I accomplish this for you by asking the showing agent for detailed feedback that covers 5 areas and not just a generic "how did your buyer like the home". You are given in writing a NO COST CANCELLATION clause in our listing agreement together. That's right...you may cancel for any reason at any time at $0 cost to you. That is confidence. Here are the benefits YOU receive: Instead of feeling anxiety about the lack of communication most Seller's receive, you will be able to relax in being fully informed about the market on a weekly basis and with detailed info on a timely basis from those looking at your home. You will receive clear, concise explanations of contract negotiations & processes after an agreement is reached. All of the details toward the closing get handled so that you can point your energies elsewhere.
BUYERSAre YOU interested in exploring Hot Springs Village, AR as your permanent residence or in purchasing real estate here as an Investment Property or Vacation Home? So how do I stay Focused On YOUR Needs?
It will be my pleasure to give you a comprehensive tour of the community over one or more days so that you will be able to make an informed decision about pursuing our unique village further! I routinely work with people who are 1, 2, or more years away from actually buying property here. My enthusiastic, knowledgeable yet very low pressure approach seems to be valued by all that I meet. By Listening to YOUR Wants & Needs, Developing a plan of action, and then Following Through as promised. By employing a solution oriented approach to finding the home and area that best suits you while generating & assisting you in evaluating all the alternatives available to you. This includes my equally deep knowledge of the New Construction Market as well. I have assisted many clients in designing & building a Custom Home when they could not find what they wanted on the Resale Market. By providing the best technology available for your convenience in searching Hot Springs Village Real Estate For Sale which also includes a wonderful assortment of Hot Springs Village New Homes. I'm also happy to set up an Automatic Email Notification with your personalized home criteria so that you receive immediate notice when a new listing comes on the market or one drops in price that matches YOUR price criteria. By staying up to date on the Hot Springs Village Foreclosures market in the event you would like to pursue those occasional opportunities. By providing highly responsive communication when you have questions, thoughts, or concerns. You will receive clear, concise explanations of contract negotiations & processes after an agreement is reached. All of the details toward the closing get handled so that you can point your energies elsewhere! Here are the Benefits you receive: An opportunity to share in the Energy, Expertise, and Excellence I have been building carefully one satisfied client at a time. Rest assured that YOUR happiness is my priority and that all the details are handled in such a way that you enjoy as smooth and happy a transition as it should be.
I do know that you have many choices when searching for Hot Springs Village Realtors and am grateful for the opportunity to develop a positive relationship with you that will last for many years to come. Call, Text, or Email me TODAY and let's get started!
Hunter Ray's Blog Posts
Lending / Financial
–

about 9 years ago
Home Buying
–

over 10 years ago
Real Estate Market Trends
–

over 10 years ago
ActiveRain Community
–

over 10 years ago
Certifications
"The commitment to the sale of our home through your diligence and professionalism has made our most recent listing experience a pleasure.
We look forward to continuing our relationship as the market becomes more favorable." Larry & Judith 12/13/10
____________________________________________________________________
"We enjoyed very much the time we spent with you. You were very helpful in giving us information about "The Village", as well as making the house hunt both interesting and fruitful. I'll need to be sure to thank Jimmy Carpenter the next time I talk to him. Looking for a home miles away could have been a very daunting task, but with your help it seemed easy.
Kay and I discussed how comfortable we felt having a place built "long distance" knowing you would be there to keep an eye on things. That we developed that level of confidence in someone after 8 or 10 hours together is remarkable. It speaks volumes of your ability, not just in showing houses, but in the complete transaction. You should feel rather flattered. I'm not sure we have ever before felt that comfortable around anyone in such a short a time.
Thanks again for your help up to now and in the future."
John and Kay December 1, 2010
____________________________________________________________________
Hunter is an excellent professional Realtor. He is very knowledgeable regarding Arkansas real estate. He is excellent at follow up and our experience has been tremendous. His new web site is easy to use and very helpful in our search. My wife is a real estate agent in Texas and she has had nothing but nice things to say about Hunter. We are enjoying the search and we certainly recommend him as an agent.Murray & Pam March 4, 2011 Click below to find original post online:
http://www.yelp.com/biz/hunter-ray---re-max-of-hot-springs-village-real-estate-hot-springs-village#hrid:fNNWbAeTyYQvDv9EaN_hPg
____________________________________________________________________
We did most of our house hunting online. We tried a couple of realtors before finding Hunter. Hunter's web site not only was the best we could find to help us research houses online, but Hunter was also responsive, communicative and willing to run out to various homes to take more pictures when we asked. His expertise at understanding what we wanted was essential and his local knowledge of the area and services was amazing. We highly recommend Hunter.
Bob & Marjorie March 4, 2011 Click below to find original post online:
http://www.yelp.com/biz/hunter-ray---re-max-of-hot-springs-village-real-estate-hot-springs-village#hrid:oceiNiTatxfbilXzfsV3RQ
Introducing a fresh new look for your Profile.
Click the 'Edit Profile' button below to enter 'Edit Mode' and continue the tour.