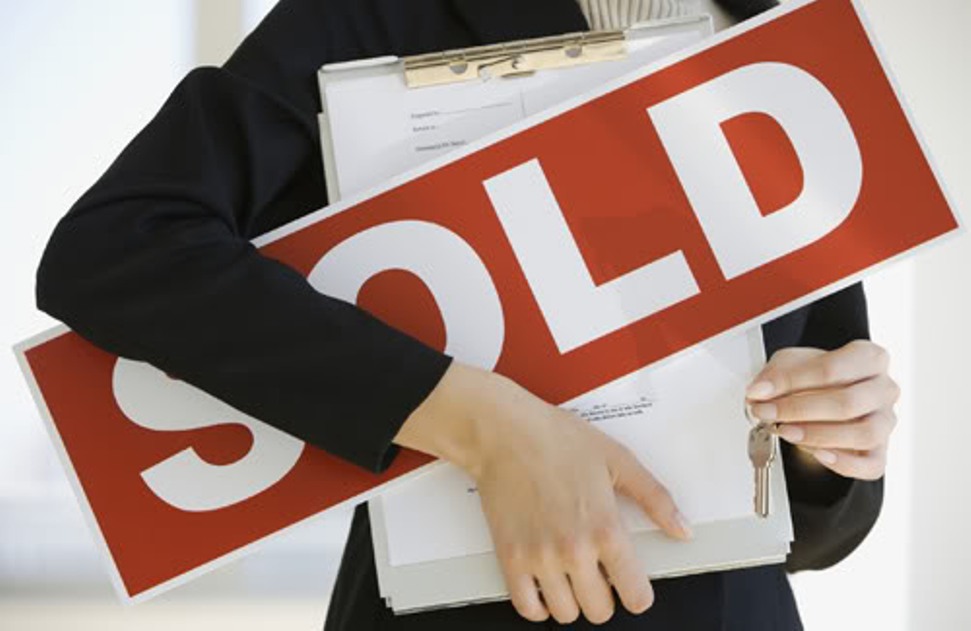 Get to Know Karen Berling
Experience:
As an agent who's an expert in this local area, I bring a wealth of knowledge and expertise about buying and selling real estate here. It's not the same everywhere, so you need someone you can trust for up-to-date information. I am eager to serve you. Here are some of the things I can do for you:
Find Your Next Home:

You need someone who knows this area inside and out! I can work with you to find the right home at the right price for you, including all the neighborhood amenities that matter - not to mention the essential criteria you have for your ideal home
Sell a Home:

When it's time to move, you need someone who will advertise your home, show to prospective buyers, negotiate the purchase contract, arrange financing, oversee the inspections, handle all necessary paperwork and supervise the closing. I can take care of everything you need, from start to close.
Consult on Home Selling Tactics:

Oftentimes buyers don't visualize living in your home the way you do. I can make your home attractive to its ideal audience - which can help you get top dollar. Things like staging the home, making repairs or minor improvements, or even simply painting the walls can be the difference between a home resting on the market and one that's sold fast.
Certifications
I love Real Estate and working with people, and believe in a high level of customer service. Regardless of whom I'm representing I advocate on behalf of my client. I attribute my success, to the fact that I truely enjoy negotiating for the best deal on behalf of my client(s).
Tom Vinson
09/25/2014
This was my first Florida real estate process, and a foreclosure to boot! Also, I am living in South Carolina so was a remote buyer. Karen showed infinite patience and humor. Since I was coming in from 480 miles away, she was sure to devote her every minute to me while I was in the Melbourne-Palm Bay area. Dealing with a bank as seller takes specialized knowledge and tactics and Karen has both. I recently went through the death of family and am starting a new life. Karen loaned me her extra energy and would not let me quit because she knew what I wanted and kept reassuring me we would find it together. We did. I recommend her without reservation and at 67 have lived in 12 states so i have some mileage on me. Thanks, Karen.
Tavian Brack
01/17/2014
"Best agent ever!!"
Jeff Parker
01/17/2014
"Karen worked with my wife and I for more than 7 months to find the right home. That was 2 years ago and if I ever need another realtor I will be calling her. Thank you Karen, still!"
Clarence Woodley
01/07/2014
"Karen did an excellent job marketing and closing the sale of my townhouse."
Ricky Meléndez
12/14/2013
"Simply the fast and furious realtor in town!!"
Debbie Cool
12/01/2013
"Karen is the most pro-active, involved realtor you will find in Brevard County. I met Karen at an open house and within 15 minutes she knew what I liked. She set me up to receive listings on the basis that I wanted. When we viewed a house each one was a distinct possibility for purchase thus we did not waste any time. Once the right place was found she was by my side each step of the way, prompting me when I needed to take care of a matter and staying after the lender, the listing agent, and the closing agents to make things happen! She is truly a person who scrambles for you and has some of the best negotiation skills to ensure you get the best deal possible. If time is something your shy on, Karen is the person for you. I am extremely appreciative of all she did for me and highly recommend her, so she can work the magic for you that she did for me."
James Bigbey
11/17/2013
"Karen Berling has demonstrated herself to be very professional and competitive for her clients. I've known Karen since 2008, and her patience with my situation proved to me that no other realtor has those unique qualities of caring for their clients. When I locked in to buy my house in 2009, it was challenging due to changes in the economy to sell my house as a short-sale. Her knowledge in short-sales and foreclosures eased my stress, and after I finally had a buyer that locked in to buy my house, Karen was on top of the mortgage and title companies to set a closing date before any other changes occurred. My accountant was shocked to hear she was able to sell my house as a short-sale, and help me buy another house in the same month. Her eagerness, determination, knowledge level and her aggressiveness to satisfy my needs deserve the highest rating of 5 Stars."
Dave Roberts
11/14/2013
"Karen helped us find an investment home. She was diligent in finding us homes to view and was ready to go anytime we saw a listing we wanted to see. She has great energy and knowledge of the real estate market. She found us an investment home that exceeded our expectations."
Barbara Vaughn
11/14/2013
"Realtors are very busy people but Karen goes above and beyond when it comes to her clients. She is the Realtor I will always use."
Mary Chadman/SouthStar Realty Associates/Broker
11/14/2013
Karen is an experienced hard working and professional Team Member of SouthStar Realty Associates. She is proficient in helping Sellers, Home Buyers and Investors work through the myriad of controversies associated with the current real estate trends. In addition to consistently being one of our company's top producers, Karen is a Distressed Property Expert assisting sellers through all the short sale obstacles with experience and compassion. She instills absolute confidence to all parties of the transaction she is working with due to her learned knowledge and mastered skills. Karen is at your service. She loves her work and would love to be working for you!"
Eamon Hegerty
11/11/2013
"Karen is very professional and very knowledgeable about the local area. She is also extremely hard working."
Leslie Yockey
11/11/2013
"I was referred to Karen from a friend, since I lived 3 hrs away I needed to most information by phone. We hit it off right away, she took my information, likes, dislike, wants and then did her research. When I was able to come for a day to look at houses, she had as many set up to look at. With listening to my needs she found many houses to my liking until I found my now 'home'. I am glad I found her. She was always there to answer my calls, answer all my questions and refer me to businesses to get me on the right track to completing paper work smoothly. Not many people have the patience and or are very pushy ' just to sell'. She just wanted to help and I am very thankful for all she has done for me. I promise if you have the pleasure to work with her you WILL find your dream home.. Thank you Karen for everything!!!"
Greg Steibel
11/07/2013
"I met Karen when I first moved to Florida in 2008. Karen was recommended to me by my then new boss. She quickly helped me find a duplex to rent that was within my budget. Five years later when I decided to buy a house, I gave Karen a call and started looking at properties. Karen was extremely helpful and patient, I don't know how much gas she burned going with me to look at houses, but we looked at many houses over the course of 6 months. She was always available to answer questions or set up a viewing of a property I was interested in. She knew what I was looking for in a property would not be easy to find on the market (not many houses in Florida are less than 2k sq ft and have a 3 car garage). She suggested that I look into building a new house. Thanks to Karen, I currently live in a newly built home with all of the features I was looking for, that was still sell within my budget. Karen is very knowledgeable in Brevard County real estate and is dedicated to finding the right property for her clients. She is able to quickly read a client and figure out what will really make them happy in a new home. If you are looking for a realtor that will be there to guide you every step of the way to your new home, look no further than Karen Berling."    
Jeff Carpenter 
11/04/2013
"Karen did a great job for me. Very professional. She found me several housed to look at and walked me through the process. Definitely would recommend Karen for all your real estate needs."  
Holly Stephens Irvin
11/03/2013
"Karen was very attentive to us. She took a genuine interest in our must haves, always answered her phone, and stayed with us through a very long difficult home buying process."     
Dave Roberts
08/06/2013
"Karen helped us find an investment home. She was diligent in finding us homes to view and was ready to go anytime we saw a listing we wanted to see. She has great energy and knowledge of the real estate market. She found us an investment home that exceeded our expectations."
Dr. Everett Whitehead
01/18/2013
I wish to share my perception of Karen Berling's motivation, attitude, and work ethic while guiding us through a rather difficult sale. In March 2011 I contacted Karen, she came to my home and discussed the process. She was clear, concise, and to the point. Karen displayed a positive self confident attitude. Karen stayed in touch, remained focused and adopted a problem solving approach. Karen is highly competent and knows what she is doing at all times. Her work ethic is above and beyond the call of duty. Based on my experience working with Karen, she will be an asset to any employment setting she under takes.
Debra Patterson
03/09/2012
3-9-12 I heartily recommend using Karen Berling as your realtor. This woman managed to sell my disabled sister's condominium in record breaking time!! She found not one, but two buyers and then with patience and compassion, calmed my sister. She adapted to the challenges of trust issues, switching title companies and even picking up and driving my sister to facilitate a closing. She understands working with out of area clients. If you want more information, I am available. Debra Patterson Asheville, NC
Ricardo & Brenda Melendez
01/11/2012
We were very happy to have Karen Berling work with us to buy our first home. Karen scheduled all meetings and interactions at our convenience after work and on the weekends. She provided us with outstanding advice about the process of buying and promptly returned all phone calls. She worked hard and illustrated a great understanding of contract details, negotiation etiquette, and documentation. We really appreciate Karen's expert advice, honesty, and energy throughout the entire process. Karen was the outstanding professional we were looking for and having her work with us made a nerve-wracking negotiation a wonderful success! We were homeowners in less than 3 months. In finalizing all the detail work involved in closing the deal and completing the contracts, Karen was very helpful and was always on top of all closing requirements. We highly recommend Karen Berling to anyone looking for a highly motivated, effective and reliable Real Estate Agent.
Jeff & Katie Parker
08/01/2011
We are writing to express our pleasure with Karen Berling/Real Estate Agent, who represented us in our purchase of our new home. Karen spent numerous hours with us and guided us through the entire process, from loan pre-qualification, to searching for houses, to making the offer, and finally closing the deal. We credit Karen with a smooth, stress-free home buying experience. This is our second home purchase, and by far, the most pleasurable. Karen is savvy, personable, and knows the market inside and out. We never could have obtained our retirement home without her. We are nothing but pleased with Karen and her expertise and we recommend her to everyone.
Khady & Isaack Diarra
07/22/2011
We hereby state that Karen Berling is a world class real estate agent with extreme patience. This patience allows her to take the time to get to know clients so well that she can picture where they would want to live. Furthermore, this patience allows her to focus on the clients' desire rather than the quest of a quick sale. Karen worked with us over a period of one year while we took the time to learn the town and which side we really wanted to live in. This part of the process was really important to us as we had made a choice in a different town under pressure from another agent that turned out not to be the best for us. Thus, we were predisposed to be extremely cautious, even if we needed to change as many agents as needed. But Karen proved herself so much to us that we did not need to seek any further assistance. She went as far as consulting with her networks to discuss our selection criteria seeking further ideas to help us find what we wanted and where we wanted it. What a patient lady! In addition to being patient, there is another great quality about her we wanted to ensure is brought to awareness, that is, genuinely personable, friendly and not phony. She is so personable that her motto is "I want to have a room in every house I sell". That is taking real estate to an all new level, and ooh! yes, she has her room in our house anytime. We had even offered her a key but she declined politely stating that she will call if her kids and husband want her to leave her house. Speaking of her family, she has worked around the clock; around her family activities to ensure she took us where needed to see within relatively a very short time, each and every time. She did it even, if she needed help from her husband at times. Mind you that this process lasted over one year during which she had other clients, but nothing stopped her from being committed to helping us find what will make us happy. This is putting the clients' desires, and needs before quick sale tricks that we have now come to know too well in the real estate business. What a personable lady! From July 27th to December 23rd 2011, we have been living very happily in our house, loving it and satisfied with our choice, while we continue to meet our new friendly neighbors and get to know them. We finally got some time off from work and decided to write this reference/recommendation letter for other potential clients to consider when faced with the opportunity to work with Karen Berling in the purchase of the most valuable material possession, a house. Best wishes, Khady & Isaack.
Stephanie Semidey
06/27/2011
I am writing to express my pleasure with your services as my real estate agent, representing me in the sale of my Florida condo. I am so glad that I responded to your mail/advertisement. You were so confident and knowledgeable from our first phone conversation that I was comfortable with your representation from the start. I want to thank you for guiding me through the entire process, from listing the property, to making the property presentable, to obtaining all the necessary documents, negotiating the deal, and closing the deal. I have to credit you personally for making this day happen so smoothly and with professionalism. You are truly a savvy agent that knows the market very well and knows when to be patient and persistent at all the right moments. I am extremely happy that you were my agent, and I would recommend you to anyone that is seeking a real estate agent that is honest and a expert in the field.
Dan & Susan Nelson
06/15/2011
My wife and I appreciate Karen Berling's help with the process of buying a new home and selling our former home. Karen has GREAT work ethics. In addition, she is very knowledgeable in the marketing of a home. With her experience, Karen knows the best and efficient contacts in finances, contractors, and home inspectors. This allows you to get these things done in a short period of time. By asking us what we were looking for in a new home and the area we wanted to relocate to, Karen was able to guide us in the right direction. We feel she was very personal with us. We don't usually refer people, but with the experience that we had with Karen we would use her again and would highly recommend her to our family and friends.
Yvonne R. Parkes
04/12/2011
I have had the pleasure and honor of having Karen Berling as my Realtor. I find her to be dedicated and highly knowledgeable in her field. She smoothly steered me through the complicated process of finding and buying a house. Without her I would undoubtedly be stumbling along, not knowing the next step. It was her confidence and tenacity that resulted in my finding and buying a house that was right for me. She was readily accessible to me to answer my questions and show me the houses I chose to look at. Her professionalism was outstanding. Here vivaciousness and ease of speaking to people paved the way for me to obtain a good deal on the house I chose. She even negotiated a lawn mover into the sales contract. My calls were returned in a timely manner and promptly dealt with. My confidence was held buoyant by the knowledge that she was there for me pulling strings and determining the outcome. Today I am a proud homeowner and I give her lots of credit for the role she played. I would highly recommend her to anyone seeking to buy or sell a house. She is a skilled negotiator with high levels of professionalism. She demonstrated good work ethics in a very cheerful manner. It was clear to me that she thoroughly and enthusiastically enjoys her work. I firmly believe that she is an asset to any individual or establishment that she represents.
Clarence Woodley
10/15/2010
October 15, 2010 Dear Karen, I can't thank you enough for all the hard work you put into getting my townhouse sold and closed. You had a buyer within 30 days of the contract. And even when the going was tough and we couldn't get the bank to give us answers, you hung in there. The actual closing was quick and simple and I couldn't be happier. If anyone is looking for a great real estate agent you'll be the one I recommend. If you would like to use me a reference, please feel free to give them my number. Sincerely, Clarence Woodley
Lydia Spencer
08/18/2010
Karen Berling has worked hard for me for almost a year selling my home. In these tough times, she has gone above and beyond to help make the experience of losing my home as painless as possible. She has recommended avenues that I knew nothing about and has been a strong advocate for my rights in this situation. She is hard working and caring individual who I would recommend to anyone looking to buy or sell a home.
Tom Thering
03/18/2010
I would like to highly recommend Karen Berling to anyone looking for a home. Several agents were recommended to us when looking for our home in Merritt Is FL but we found Karen to be honest and very knowledgeable. She was a perfect match for us. Karen greatest asset to us was her work on short sale real-estate. We found our home and she worked us thru the short sale process which has many pitfalls. Karen educated us throughout the search and finally the sale. Karen is excellent with other agents which turned out to be the difference in out offer being accepted. I have recommended her to many of my friends. I believe you will be very happy with Karen.
Kathy Kenyon
11/23/2007
I am writing this letter to commend the outstanding job that Karen Berling did on ourhome located in W. Melbourne. Karen's unwavering optimism and unflagging dedication to getting the home sold gave my husband and I supreme confidence that the house, would indeed, be sold. The first day it was on the market we received our first offer. The house sold after being on the market for less than two and a half months, and I believe that Karens tenacity made a big difference between letting a house sit on the market unsold and getting the job done. I would and have recommended Karen Berling to anyone who is interested in a tenacious, hard working real estate professional who is there to get the job done and to get the house sold.