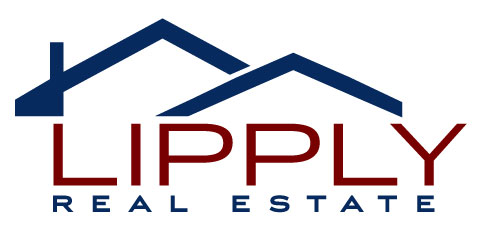 Get to Know Melissa Stone
Kenny W
02/02/2015
My wife and I recently relocated from the UK and had no real experience of the area or of purchasing a home in the US. We met Melissa in November and 100 houses viewings later we purchased our beautiful new home in Snell Isle. Throughout the process Melissa was amazing. Her knowledge of the property market, patience and willing to support our multiple requests really was above and beyond our expectations. For sure we will look no further for a realtor in the future and will recommend her to anyone else, especially if relocating from overseas.
The Mann's
04/21/2014
Dearest Melissa -We wanted to thank you for all of your time and guidance in helping us to find a wonderful home. We are still getting settled, but couldn't be happier in our new home. Also, thank you for the yummy tower of treats, it came at a perfect time when we didn't have much food in the house. We hope that next time you are in the neighborhood you will stop by, feel free to ring the doorbell anytime. Thank you again for all that you did for us and best wishes for continued success!
K. Creighton
10/09/2013
Melissa Stone with Lipply Real Estate Company was by far the best real estate agent I have ever worked with. She went above and beyond the call of duty and never made me feel bad about not being able to find the right "home" after hours of searching. She made the transition easy and sold our house fast! Melissa will get all of our future real estate business and will refer her to anyone I know that is trying sell or purchase a home. Thank you Melissa!
G. Sceney
08/26/2013
Hi Melissa, thank you for all you did in making our first purchase, rehab and resale a successful experience. Once the dust settles we are keen to go again and will certainly be back to you for help on the next one. We used Melissa for our first real estate investment in Florida and it proved a wonderful and profitable experience. As we were working from Australia we needed a Realtor who was efficient, thorough and trustworthy. Melissa filled all of these qualities admirably. As in any real estate investment there were hiccups along the way but Melissa helped to keep us on track which resulted in a successful sale. We couldn't recommend her any more highly, she is a true professional, We hope to be in contact soon.
Kelly and Ann G
06/10/2013
We want to express our appreciation for your untiring efforts in helping us find our new home on Lake Avenue in Clearwater. Ours was certainly not a conventional home search, since we live on cruise ships and needed to view properties via the internet. You provided us with many possibilities to view online, then took us to see many "finalists" when we got back in town. Your prompt replies to our inquiries, as well as professional and knowledgeable service in our real estate transaction really made everything very convenient for us. We love our new home, and have referred you to friends who are looking to relocate in the near future. Thanks again, and we'll keep in touch.
M. Holub
05/22/2013
I was drawn to Melissa Stone because of other glowing testimonials, so it gives me great pleasure to add to those kudos in her direction. Of the other realtors I researched and contacted, she was the fastest to respond to my request. Her professionalism, patience, intelligence, and experience jumped right through the phone at me and gave me great confidence. After chatting from home in Philadelphia a few times, she and I set up appointments in Florida almost immediately, and within 24 hours on the ground, and after a tough day of looking at houses that I had picked, a day that left me disappointed and defeated, she talked me out of making offers on what I had seen, recognizing in my face that we hadn't quite hit the mark yet. She then made a suggestion that changed my life – "Matt – don't make any brash decisions on what you've found so far – take the day, and go look in Dunedin. I think you'll find more of what you're looking for there." Boy, was she right. That next day, Melissa used the best that today's technology has to offer in sending me updated listings within minutes of my arrival in Dunedin, then met me for an appointment with less than an hours notice, and ultimately found my wife and I the house we were looking for on my first trip down and within 48 hours on the ground. The amount of back and forth we did over digital devices that day astounded me. . . iPads, Blackberries, Zillow, etc. Over the next few weeks, she worked through the times where we thought the house would fall through, seeking to get us the renovations and improvements it needed before we could move forward. She connected me with inspectors, pest control, electricians, and utility companies to get all of my questions and concerns addressed. She herself is a wealth of knowledge as well, having lived in Florida for much of her life and sold in Florida for years. Even after the sale of the house, she remained engaged as I worked out my long-distance maintenance of certain items, questions for the seller, and I continue to speak with her regularly as I get settled into the area. She is AMAZINGLY giving of her time and resources. She was unbelievably patient with my questions, clarifications, contract suggestions throughout the process. Having said that, she knew just when to push back and demonstrate that she was the expert, and recommend things based on that expertise. I can't say enough how fortunate I feel to have found Melissa, and how much I appreciate that she could work with such a tough customer as me, ultimately delivering the result I desired, and the vacation home that made our dreams a reality.
Dan M
05/20/2013
I recently acquired two properties in the Tampa Bay Area. I had the pleasure of working with Mrs. Melissa Stone of Lipply Real Estate. Purchasing Real Property at any time in any area can by very stressful. I live approximately 1,500 miles from the Tampa Bay area which created many problems for me as a purchaser. Being a great distance from the possible purchase properties made communications, property viewing, information gathering and travel cost all the more stressful! To relieve these issues, purchasers need the help of a Professional in the area that they can trust. In Mrs. Stone I found a highly skilled and responsive Agent. If in the future I need the services of a Real Estate Agent in the Tampa Bay Area I will work with Mrs. Melissa Stone of Lipply Real Estate and no one else. Thanks so much.
Tom L
06/20/2012
Melissa, I wanted to thank you for all your help in finding a buyer for Mom's condo. You were able to do what the two previous realtors could not do...find a buyer. Your professionalism and attention to detail was outstanding, and I would not hesitate to recommend you and your company to anyone.
C. Hunt
02/15/2012
Melissa Stone's professionalism and friendly personality deserves recognition! I just endured a two month pre-closing nightmare. The lender caused many unnecessary problems. Melissa did everything she could to help along the way and I very much appreciate her efforts. If I run into anyone looking to buy a house – Melissa and your company will get my recommendation!
Gerlanda and Jessica H
02/03/2012
We worked with Melissa for just shy of a year trying to find the best home for our growing family. We looked at many homes and contracted on a Short Sale. While in the process of the 'waiting game' on that short sale, we found the 'one' which was also a short sale. This one moved very quickly. Melissa was very responsive, supportive and knowledgeable. This was not only our first home purchase, but a short sale process. So we had a great deal of questions for. We ran into issues with our Lender and their lack of response to get this loan/home closed on time and within a 30 day window...but Melissa was right there helping us get the forms, redo the forms, and push them along with us. Melissa was a pleasure to work with, very friendly. We highly recommend her to anyone.
John W
05/11/2011
Being from out of town, it was imperative that our time be spent properly regarding the site visits. Melissa coordinated our visits and also found time and information that enabled us to see additional houses that were originally not on the schedule. On both trips to Florida from New Jersey, Melissa showed various locations and explained the benefits and short-comings of the locations that I had chosen from a website that was continuously updated to me. I would recommend Melissa Stone to anyone that was seriously considering moving to the Clearwater area.