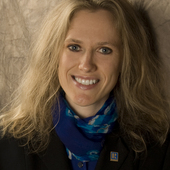 Real Estate Technology
Nicole Ocean
"Your BPO Coach"
Miami, FL

—

BPO Automation Group & BPO University
Nicole is an industry leader & expert within the Broker Price Opinion field. She is the inventor of BPO automation software. BPO Automation Group is the industry leader in BPO AutoFill software.
Get to know Nicole Ocean
As the industry leader in BPO Automation software, our products are trusted by thousands of BPO & REO agents nationwide.
How We're Different: We've been in the BPO trenches just like you and we know from personal experience just how important it is to have efficient systems, proven tools and processes set up. When you work with our company you benefit directly from our background, knowledge and experience.
Original Inventors: When our company was first founded in April of 2009, we were the first to invent BPO AutoFill and BPO AutoAccept software as well as our own proprietary software and systems. Any other company out there is a copy-cat as we are the original inventors of BPO software.
Customer Service: The BPO Automation Group pioneered top-tier customer service in the BPO software industry, and we continue to refine our services with top-quality tech support both on a free Basic-Level and a paid Emergency-Level.
Quality 'In-House' Software: Our top-notch programmers work continuously to refine our software applications, adding new features to help users make filling in BPO and REO reports a quick & easy online process.
Industry Experience: Our founder, Nicole Ocean, is a career BPO professional and previous state-certified real estate instructor. We've used her firsthand industry knowledge and personal experience to incorporate industry best-practices into all our products.
Company Philosophy: Our goal is to help you grow and succeed in the BPO & REO industry. We truly understand the importance of eliminating the monotony of filling out online BPO & REO forms as well as the need to use our BPO software to help you save time, money and frustration.
Strategic Partnerships: We partnered with BPO University to provide the highest quality BPO education and training resources to our clients, such as: their 'BPO Inner Circle' virtual coaching platform, with this being just one of many free add-on modules that add value to our software products.
The BPO University is the very first accredited school where all real estate professionals in Washington state can take clock hour approved courses on Broker Price Opinions as well as on how to use automation software within their BPO and REO business. Learn More...
Learn from the "First Certified Real Estate Instructor" in the BPO business, Nicole Ocean. Nicole is an industry leader and expert within the Broker Price Opinion field. She is also an expert at using BPO Automation software to help real estate professionals streamline their BPO and REO business. Nicole is also the lead instructor at the BPO University. Learn More...
BPO University is the only accredited real estate school in the United States to offer a clock hour approved course titled, "Broker Price Opinion Basics 101." (This course is live classroom based class where any real estate professional in Washington state can attend and receive 9 clock hours that they can apply towards their continuing education credit.)
Check out our online school pamphlet by clicking here.
Nicole Ocean, a national speaker, certified real estate instructor, BPO trainer and coach has been teaching real estate professionals all over the United States for the last 15+ years. Nicole has helped thousands of BPO and REO Agents build and automate their businesses to levels previously never achieved. As a speaker, Nicole is accustomed to speaking in both small settings from one-hour virtual training sessions to day long classes of hundreds of people within a group setting. Learn More...
BPO University is a full supporter and advocate for BPOSG. (BPO Standards and Guidelines). Within Broker Price Opinion courses that are offered by the BPO University, they will incorporate teaching the content and material provided within the BPOSG, which was put together by the BPO Standards Board (Permission granted by NABPOP and the BSB Standards Board) Learn More...
Completely FREE BPO information, insights, tips and top-secret tricks area available in our powerful 'Your BPO Coach' website and blog. It is the first place to go to if you want to learn anything about the Broker Price Opinion business.
Nicole Ocean's Blog Posts
|
Real Estate Industry
–

12 months ago
Real Estate Market Trends
–

over 1 year ago
Real Estate Industry
–

almost 2 years ago
Real Estate Best Practices
–

over 2 years ago
100X Faster Software for 2020
Greetings! I'm the owner/founder and inventor of BPO AutoFill software, my name is Nicole Ocean. I wanted to put together an updated video that showcases who we are, what we do and why you should subscribe to our New for 2020 Xtreme, 5 Minute AutoFill software today. Feel free to watch the video and give us a call with absolutely any questions to: 1-833-BPO-LIFE or 1-833-276-5433 Here's to your success, Nicole Ocean
Certifications
Nicole has the very first fully-accredited real estate school in Jan 2010, that focused on Broker Price Opinion education and training.

She was also the first accredited real estate instructor in the BPO and REO industry to offer an accredited, 9 clock-hour approved course title, 'Broker Price Opinion Basics 101' for licensed real estate professionals in Washington state.
Skills
Areas of Expertise:
Broker Price Opinion
Broker Price Opinions
BPO companies
BPO Real Estate
BPO software
BPO Automation software
BPO AutoFill software
Brokers Price Opinions
Broker Price Opinion Companies
BPO Broker Price Opinion
BPO & REO business
BPO Industry
BPO Training
BPO Education
Testimonials for Nicole Ocean
S. Rigsbee, Realtor® | Ohio

03/23/2020

"This BPO course was so much more than I expected!!! Nicole has incredible insight and knowledge about doing BPOs that she completely pours into this course!! It's not just a "...this is what you do" type of course but the "why" behind what you are doing as well and how to turn doing BPOs into a profitable area of you real estate business! I have been able to leverage the information she has shared in the course many times over already as I have been conducting BPOs to assist me in completing them accurately and timely for vendors. The investment of money paid for this course is absolutely worth it!"

Stephen Bernardo, Broker at S + J Property Management Corp. in Bellmore, NY

01/05/2018

BPO Automation Group

Hi my name is Stephen Bernardo, Broker / Owner of S + J Property Management Corp. I was the 1st agent in New York to do a BPO. 400,000+ BPO's and 20 years later, I have the pleasure of using an AutoFill system created by Nicole Ocean. The program has cut the time of filling out BPO's from 25 minutes to 8 minutes. Her product is the BEST OUT THERE TODAY as I have seen it all over 20 years. Nicole's AutoFill eliminates typos and make the turn around time for BPO products immediate which the clients appreciates. All the agents who benefit from using her product will become the Premier Agents in this industry. Clients want to work with agents that are credible and turn around time are key. Thanks again for helping me enjoy life now as your program has given me time to enjoy life + family and enjoy a great income."

Gabriel Gandelman, Real Estate Agent at Kalga Enterprises, Inc. in Los Angeles, California

11/07/2017

BPO Coaching

"As someone new with BPO's, I'd really like to thank you for the way you direct me on how to stay on the right track and clarify those so important and at times confusing issues while preparing these reports. My colleague Wendy was so right on the money when she so highly recommended you as a BPO authority and guidance. Thanks again Nicole!"


John Peak, Century 21 Premier Real Estate in Columbus, GA

07/30/2017

BPO Automation Group

"My BPO business would not exist without the BPO Automation Group. I am able to do a BPO in thirty minutes that would take an hour without this awesome software. I run my own BPO business. I have no employees. I do between twenty and sixty BPO's a week. I take all my own photos. The BPO Automation Group makes this possible. This software runs on all of the major BPO companies that I do business with and Nicole and her staff are constantly updating forms staying on top of any changes in the industry. They are very responsive to any and all issues. If you want to do BPO's you must have this software."

Cindy Spoo, Florida Luxury Realty in New Port Richey, FL

10/11/2016

BPO Automation Group

"BPO automation has "automated" my business by allowing me to take on more companies through their extensive database and their "readiness" to help with almost all reports that are known to each company for me to be efficient and not have to overwork my data entry since it is automated for me for the most part.

I left a review back in January 2016 regarding BPO Automation services and I can now testify to a greater degree that this service is absolutely worth having in your arsenal. I perform about 25-50 BPO's per week and could never do that volume on my own!!! Thank you Nicole and crew...you rock!!!"

Mr. Robert Ceballos, Home Team Realty, in Houston, TX

03/24/2016

BPO Automation Group

"I have been using BPOA for a few years now and couldn't be happier with the programs available from this great company.

I use the AutoFill software for my business. I am able to be much more efficient and provide a much better price opinion to the companies I do work for. The AutoFill program allows me to focus on the important part of the BPO which is actually figuring out the market value of an order while eliminating most of the cut and paste part of filling out a form. BPOA has just launched an Enhanced version of AutoFill which is even more detailed and personalized than before. I look forward to using the new version."

Customer service is great at BPOA. The Tech staff stays on top of any changes that might occur with the various companies they support. Nicole and the gang are constantly improving and modifying the products they offer. From the owners on down, this is a great company to do business with."

Update from Robert on 03/24/2016

"I've been using BPO Automation for several years now with great results. I would not be able to do near as much work without this great service. I do some beta testing for Nicole and the gang, which I enjoy helping with. BPOA stays current with industry changes and acts to upgrade constantly. The program runs smoothly and if there is ever an issue the response from Tech Support is prompt and effective. I recommend the service highly and plan to use BPO automation as long as I am in the valuation business."



Steve Chewens, Chewens & Associates Real Estate in Harriman, NY

02/26/2016

BPO Automation Group

"In June 2015, a colleague of mine had asked me if I was having trouble with my BPO software. I replied to him I don't know what you are talking about. So after a short conversation I did some research and came across BPO Automation. What a great piece of software!

I have increased the amount of BPO's I was doing each month with this software.

It is very easy to use and they cover a lot of companies with each of their different forms. I can't say enough about them, their customer service is outstanding and very knowledgeable. They spend time with you and train you on how to use software; if something comes up they are there for you one on one until the problem is solved.

I only had a couple of things that have come up but it was updates on my computer that disrupted the software. If you do any kind of BPO work I would highly recommend this software. It will save you a lot of time."


Christopher Gailey, Real Estate eBroker, Inc. in Martinez, CA

02/22/2016

BPO Automation Group

"I have been a client of Nicole and her BPO Automation Group since 2008. Prior to her innovation with the automation system it was painful to complete 20 BPO's a week due to the amount of manual inputing. Now with her automation I am able to complete 40-50 orders a week and still have a life. Thank you for the great service the past 7 years Nicole."

Mr. Terrance Blakemore, Blakemore Properties, in Modesto, CA

02/19/2016

BPO Automation Group

"I have worked for years with BPO Automation with the Auto Accept program with great success. I no longer need Auto Accept, but recently got set up with AutoFill and I love it. It is the cheapest possible "employee" you can find, always on time, always in a good mood. Seriously, love the program and have ha a great experience with the BPO Automation Group."

Mr. John Sliman, USA Business Brokers, Inc. in Winder, GA

02/15/2016

BPO Automation Group

"This company will help you make money and they cannot help you enough to be successful. Nicole and her staff are just great with great products. I had a question about my software and the staff was on it within an hour or less. Great job thanks Plus, they are always coming up with new and improved programs to assist you with your business."
Introducing a fresh new look for your Profile.
Click the 'Edit Profile' button below to enter 'Edit Mode' and continue the tour.