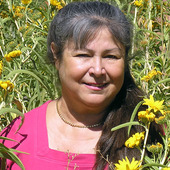 DRE# BR005777830000
Real Estate Agent
Nora Sims
helping folks like you since 1978!
Sedona, AZ

—

Northern Shadows Realty, Inc.
As a listener we will work together to effectively help you attain the solutions that will make you smile.
Get to know Nora Sims
In 1978 when I began my real estate career, homes were on the market for sale in the $40,000 price range, and a lot on the golf course could be bought for $5,000. I was in my early twenties then, and because of Sedona's profile, the clientele I worked with were nearing or of retirement age. Credibitility was among the first of the many challenges I had to overcome.
Things have changed! With discipline and determination, I have weathered transited through many stages as graciously as God has given me the ability to do.
I've been privileged to complete transactions that have ranged in price from five thousand to millions of dollars. One example is having the opportunity to represent the Seller on the sale of the 39 acres now known as the Crimson View neighborhood, located behind the Safeway Shopping center. Another accomplishment was developing the idea, forming a development team, compiling sufficient land, securing the necessary approvals and financing to build a neighborhood of 45 homes on 12 acres, and then marketing those homes, until the neighborhood known as Arroyo Seco, sold out.
As chairman of the MLS committee for the Sedona-Verde Valley Association of Realtors, we computerized the MLS system. As a matter of fact, my husband Dan and I developed the search fields and listing input forms that are still in use today. First to do flyers at MLS meetings, to have viewing platforms installed on challenging view lots, to prepare and use property profile books to market the properties I represent and lots more... has given me a true understanding of what is meant by the phrase "copying is the greatest form of flattery".
As an introvert, I'm more comfortable living in serenity.
My parents instilled in me the "old world" value system which insists on the highest professional and personal conduct. Our family immigrated to America because it was the "land of opportunity", "where you can become somebody". Yes, English was my second language, now my first. Though I've learned through this process that there are many languages one can communicate by. For instance, think about how you would feel if, without saying a word, I handed you a glass of ice cold lemon aide on a day when the temps are over 100 degrees and it is humid. It was a blessing that taught me valuable communication skills. One can say so much with just a smile, a hug, creating and presenting visually pleasing art, or skillfully playing a tune on an instrument of one's choice.
When I work, my objectives are to do my best, to be kind, to be a part of the solution, to have fun and help out.
By nature, I am a very curious person. This curiosity has driven me to explore many, many avenues of interest, including book binding and making, glass mosaic work, oil painting, flower arranging, cooking, traveling, exploring history, reading biographies, and so much more.
Meeting you will be a treat that I am looking forward to.
Nora Sims's Blog Posts
Real Estate General Information
–

over 4 years ago
Real Estate Sales and Marketing
–

almost 5 years ago
Real Estate General Information
–

over 5 years ago
Home Buying
–

almost 6 years ago
Certifications
Associate Broker since 1981
Co-owner of Northern Shadows Realty, Inc. since 1984
Certified Residential Specialist since 1985
Accredited Buyer Representative.
Skills
Listener, problem solver, analytical, practical, focused, goal setter, achiever, know how to make things fun, organizer, consistent, dependable, creative, curios.
Testimonials for Nora Sims
"We're in heaven! We still (and may always) feel like the summer of 2013 was a dream. Yes, we have plenty of it left, but we still feel it was so monumental. And, a huge part of it is because of you. Thank you from the depths of our hearts for orchestrating a magical move.
Here's to plenty of fun ahead.
With love,
Leigh and Andrew

Yury and Irena Maroz

08/07/2013


"Nora is a highly experienced and knowledgeable real estate agent. It was a pleasure to work with her. We selected Nora because we were impressed by her informative and customer oriented answers on this website in the Ask a local agent section. Nora exceeded our expectations. From the very beginning she gave us a lot of pertinent information about specific Sedona real estate market conditions which she knew in detail. As soon as she understood what kind of property we are looking for she invested a big amount of her time and energy to find it. Then she walked with us through every step of the transaction being very helpful and supportive. Although she was working with several clients at that time, we always could reach her at any time and felt as if we were her only clients. Nora did not want just to make a deal. She really wanted us to be happy with our new home. We are also very thankful for her great referrals. We would definitely work with Nora again and recommend her to our friends."



Mariana Warner

07/26/2013

"Nora not only can make your real estate dreams come true in Sedona, she IS a dream come true! I speak from long experience of her kindness, professionalism, honesty, and creative know-how. She's the best realtor I've done business with, and it isn't like me to throw superlatives around like so much confetti. Nora helped my late husband Ted and me realize our real estate dreams, beginning in 1989, before we relocated to Sedona from Maryland. After that, she patiently helped us complete several other real estate transactions in those early years, serving us well and invariably going the extra mile in more ways than I have time to chronicle. I'll mention just one, by way of example: In July, 1989, when we arrived at our first Sedona home, hot and tired after driving cross country to get here before the moving van arrived, we found food and a welcoming note from Nora in the refrigerator of our new home. I'll never forget that and many other kindnesses from Nora.
That is why, years later, as a widow feeling the need to downsize and move closer to my family, I recently turned again to Nora, to list my house for sale. She is helping me to make the transition and face the daunting task of moving from my home of 24 years in beautiful Sedona. I recommend Nora without qualification as a seasoned pro who can be trusted. She has proven herself to me repeatedly in the past, and she is outdoing herself again now in her thorough marketing of my house. She's a class act realtor of sterling character."

Mariana Warner



Rebecca O'Brien

10/17/2012

"My husband and I had the great fortune to work with Nora while we were seeking our dream home in Sedona, Arizona. While we encountered many agents in our search, Nora stood head and shoulders above them all in every aspect. When we found the ideal property together, she let us know immediately she was both the seller's and buyer's agent for the listing. That might sound like a conflict of interest but she made it work perfectly. She also referred us to many other professionals and they, too, were superlative. The entire experience was so wonderful and we owe it to our great relationship with Nora!!! I wish I could check all the boxes above because she exemplifies the best in all of the listed attributes and it was very hard to narrow it down to 3!! I would highly recommend Nora to any prospective homeowner or real estate investor in the beautiful Sedona area."
Rebecca O'Brien, Sr .Programmer Analyst at Cablevision


"Nora was a pleasure to work with. She is a thoughtful listener and problem solver. I would highly recommend her to anyone who is interested in buying or selling real estate in the Sedona area. She is an expert in all areas of this market as well as being a great negotiator. I value the friendship we cultivated while working together on my purchase in Sedona."
Meg Sadi

"I met Nora in 2000 at an Open House in Sedona. Although I would have loved to purchase at that time, financially I could not afford it. Over the next 7 years, Nora stayed in regular contact via her newsletter. In 2007 my financial situation had improved and as I was cruising around Sedona, I noticed how many properties were for sale. I immediately called Nora to ask for her assistance.

Within 2 days she helped me find the 'jewel in the rough' that I wanted to buy. Her professionalism, knowledge of the market and the area and her positive attitude made property hunting a lot of fun – and I got the property for the price I wanted. The purchase process was the easiest buying experience I have ever had, plus when I needed help later, she always made herself available to provide contacts and useful info that I needed.

So 4 years later, I am still a very happy client of Nora's and recommend her to anyone looking to purchase property in the Sedona area."
Steve Macias, Automotive Facilitator and Trainer,


Rakesh Kaushall

08/05/2011

"Nora is an expert in Sedona Real Estate. She patiently educated my wife and I on the fine points of locating, evaluating and acquiring residential property and rental values in Sedona. She listened attentively and exceeded our expectations. Example: Besides showing us homes, she took us out-of-towners to local high school, library, craft centers, animal shelter, etc to give us a sense of Sedona community. More than a professional, she is now our friend!"
Rakesh Kaushall, Independent Investment Management Professional

Introducing a fresh new look for your Profile.
Click the 'Edit Profile' button below to enter 'Edit Mode' and continue the tour.