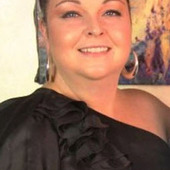 Services for Real Estate Pros
Kara Roberson
RES.NET
Lake Forest, CA

—

RES.NET
RES.NET provides an array of functional portals, synchronizing a community of business professionals, buyers and sellers to each other while optimizing communication and automating task management
Get to know Kara Roberson
COMPANY HISTORY
RES.NET, initially established in 2003 as an REO management application, has matured into a community for sellers and buyers to manage real estate assets and to connect with the entire supply chain. Since its establish­ment, RES.NET has continued to grow, creating a network that empowers its community members to expose, connect, and manage all aspects of the real estate transaction.
RES.NET provides an array of functional portals, each specifically de­signed for various aspects of the real estate industry. By linking the portals together, RES.NET synchronizes a community of business professionals, buyers, and sellers to each other while optimizing communication, automat­ing task management, and centralizing data.
Kara Roberson's Blog Posts
Certifications
Product Solution
AMP
SOLUTIONS FOR REAL ESTATE AGENTS
AMP puts the agent at the center of the RES.NET community, ultimately empowering their position in the real estate transaction. From start to finish, the Accelerated Management Platform (AMP) connects agents to a community of real estate profession­als, buyers, and sellers and provides them with tools to accomplish work in the most efficient manner pos­sible. No more managing distressed and traditional properties through different processes and separate systems. Instead, everything is available at your fingertips in one centralized location.
REO
SOLUTIONS FOR ASSET MANAGERS
The REO Portal provides innovative, industry-leading tools to manage the entire process of REO disposi­tion, optimizing communication, automating task management, and centralizing data—ultimately maximizing supply-chain efficiency for servicers and asset managers. The design of the REO dashboard is structured in a way that enables asset managers to manage every vendor, every task, and every detail with ease.
Short Sale
SOLUTIONS FOR MORTGAGE SERVICERS
The Short Sale Portal provides spe­cialists with critical tools to manage the process. Featuring electronic file submission and automated workflow, the portal connects and streamlines the communication between the short sale specialist, homeowner, and agent. Efficiently receive, organize, and distribute homeowner deliverables; support automated offer submissions, evaluations, and negotiations; and track essential closing information.
Buyer
SOLUTIONS FOR BUYERS
Bridging the gap between seller and buyer, the RES.NET Buyer Portal is comprised of both traditional and distressed properties that have been loaded into the RES.NET community exclusively. In addition to potential homebuyers having exclusive ac­cess to properties listed on RES.NET, the available agent database is comprised exclusively of RES.NET AMP agents. These features, along with upcoming enhancements like automated data push to all the major real estate marketing sites and search engines, will further separate the RES.NET Buyer Portal from the status quo known to Web-savvy real estate buyers today.
Homeowner
SOLUTIONS FOR HOMEOWNERS
Homeowners can connect directly to agents through the RES.NET Homeowner Portal. Once con­nected, agents can assign tasks to homeowners, and homeowners can securely transmit documents and complete questionnaires online, while both parties can monitor the progress of the sale process. Additionally, the Homeowner Portal simplifies the process of select­ing a qualified agent by allowing homeowners who are considering a sale to search from a list of local AMP agents.
DELIVERY PLATFORM
Web-based software as a service
KEY BENEFITS
»»Data Management: All data is stored securely online with 24/7 data access. Data is easily exchanged with your system of record (export/import) via elec­tronic interfaces.
»»Workflow Automation: Indus­try best practices and defined business rules are implemented throughout RES.NET.
»»Communication Enhancement: Di­rect lines of communication com­bined with workflow automation avoids confusion and minimizes errors and omissions.
»»Efficient Data Collection and Man­agement: Business-critical data is collected from multiple sources and stored in flexible underlying data structure. All information within RES.NET is kept at the highest standards of security and availability.
»»Customization: Define the workflow tasks, reminders, and documentation necessary to meet your requirements. Store detailed instruction documents for auto­mated distribution to borrowers and agents. The integrated report­ing systems allow easy creation of customizable reports.
HIGH-LEVEL SYSTEM ATTRIBUTES
Seamless Initiation Process
Co-branding and easy-to-follow instructions and navigation allow all us­ers to simply and succinctly initiate the real estate transaction and get moving through the process online.
Integration
RES.NET is integrated with servicers, brokers, outsourcers, third-party service providers, homeowners, and buyers. All users access the same system through specialized portals, streamlining processes, storing critical documents/images, and creating a continuous audit trail. System-of-record interfaces ensure continuity of data across multiple platforms.
Comprehensive Vendor Database
RES.NET databases house hundreds of thousands of active registered buy­ers, registered agents, and third-party service providers.
Integrated Messaging
System-confined messaging ensures all electronic communications related to a specific transaction are recorded and stored for easy audit and report­ing at the property level.
Real-Time Tasking, List Approval, and Offer Management
Configurable event triggered and manual tasking, list offer approvals, and logical offer management func­tionality complete the full circle of the transaction.
User-Configurable Approval/Escalation Functionality
Intuitive approval request and review processes make escalation seamless and transparent.
Reporting Capabilities
Robust custom and standard reporting allow data extraction and filtering on nearly every data point in the system.
Administration Console
Granular administration console sup­ports targeted data/function levels from guests to executives. Customizable cli­ent settings allow the dictation of system behavior on a client-specific level.
Introducing a fresh new look for your Profile.
Click the 'Edit Profile' button below to enter 'Edit Mode' and continue the tour.