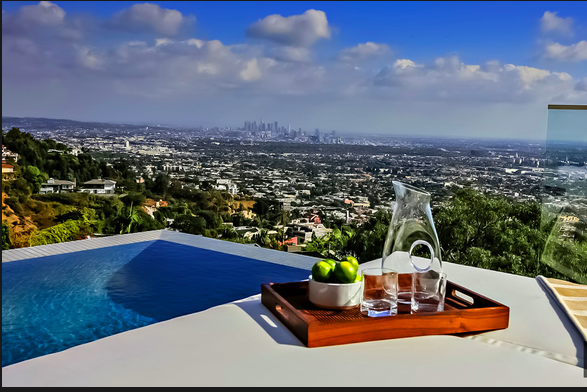 Get to Know Sebastian wolski
Sebastian Wolski was born in Poland and at the age of 5 moved out to Michigan with his family. Growing up in Michigan, Sebastian learned early on the importance of a good hustle in order to reach success. The Midwest core values also taught him the importance of long-term relationships in order to make business succeed. In other words 'His word is better then Gold." If Sebastian says he will do something, he will follow through, no questions asked. He understands that the long-term goals are what count.
Sebastian grew up with the entrepreneurial spirit in his bones. He was a three-sport athlete in high school and played college football at Eastern Michigan University. Sebastian double majored in Computer Information Systems and Finance. He left school a year early and it was at that point in which he fell in love with real estate. He purchased his first income property at 21 years of age and became the youngest franchisee owner of a tanning salon franchise in Michigan. For the time Sebastian stepped away from real estate and real estate investment.
Sebastian is driven to succeed and passionate about what he does. In 2005, Sebastian decided to move out to California. He was one of seven people selected by talent+ and Mercedes Benz Corporate from over 9,000 applicants to lead a pilot program in the automotive industry. He quickly rose to being one of the top Assistant Service Managers in the nation.
After three years of working with Mercedes Benz, Sebastian decided to leave the corporate world and back pack around the world. Sebastian has traveled extensively and visited Germany, Switzerland, Italy, Austria, Czech Republic, Poland, the Netherlands, Australia, New Zealand, Fiji, Hong Kong, Canada, the Dominican, and all throughout the US and Mexico. Amongst his travels, Sebastian has skydived multiple times, bungee jumped one of the top three highest bungee's in the world, rock climbed, ice climbed glaciers, and scoured plenty of corners of the globe. He's even tried his hand at acting where he has acted in multiple short films, had an appearance in the Soap Opera "Days of Our Lives" and landed a supporting role in the TV movie "Somebody Help Me 2."
After his return from his travels and acting escapades, Sebastian decided he would take on the challenge of working with another major automotive company. This time he was recruited by Porsche and again rose to the top, becoming one of the first World Porsche Brand Ambassadors in the company. He also became extremely passionate about the brand, race heritage, and the pedigree that comes along with Porsche.
During this time his passion for real estate also returned. Sebastian left Porsche in June 2013 with a passion to serve people and assist them with their dreams. His main goal is to become a top realtor in Southern California. Sebastian Wolski joined Keller Williams Hollywood Hills in 2013 to continue his aspiration of being a sales leader in the market. With him, he took all of his experience in sales, negotiating, relationships, marketing and educational background to excel in his new career. Sebastian along with his hand picked team have over 30 years of experience in the industry. Keller Williams has been one of the fastest growing brokers in the US.
In 2009-current, Keller Williams has gained the largest market share on the Westside with the highest number of sales and total annualized dollar volume. They are also the number one broker on the Sunset Strip. Sebastian has a handful of passions in life. If he is not working on your behalf, you can find him taking advantage of the great California weather. He enjoys, hiking/camping, mountain biking, snow boarding, running, rock climbing, and playing basketball. He is passionate about Real Estate, Porsche, traveling, learning the acoustic guitar, and is even in the process of taking flight lessons to earn his private pilots license. He is the modern day renaissance man.
Sebastian has pushed himself all of his life and likes to take on new and challenging tasks. He is motivated by lofty goals and will do whatever it takes to serve you and gain your business. He knows how to get the job done and will provide you highest level of service and professionalism in the industry as proven by his life long track record.
Meet the team!
As an agent with KW Hollywood Hills, we have 2 locations to utilize and serve our clients. Our 9000 Sunset Blvd 11th floor offers sweeping views from downtown Los Angeles to the ocean. We have conference rooms for our clients. Our office at 7920 Sunset is in the Director's Guild of America Building. With the state of the art theaters from the entertainment industry, we provide a great setting for our free training classes and weekly team meetings. Imagine sitting in the Director's Guild theaters getting trained with cutting edge technology on the big screen. This is the only real estate office which provides this setup on a daily basis.
Skills
Investment Properties, Condo's, First Time Home Buyers, Needs Analysis, Pre-Approval Assistance, Neighborhood Information, Home Searching, Making the Right Offer, Pricing Strategy, Property Preparation, Marketing Strategy, Offer Evaluation, Negotiating to Buy/Sell, Vendor Coordination, Pre-Close Preparation, Closing, and Post Closing Assistance.
format_quote
Your Favorite Real Estate Agent