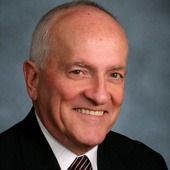 Real Estate Broker/Owner
Ty Lacroix
London, ON

—

Envelope Real Estate Brokerage Inc
Owner and Broker of Record of a boutique Real Estate Brokerage in London, Ontario Canada. See why "NOT ALL REALTORS ARE THE SAME!"
Get to know Ty Lacroix
LET US HELP YOU FIND A NEW WAY HOME
When I started in real estate I joined the largest franchise real estate brokerage in the world and did very well in London Ontario. It was my intention from day one to start up and operate my own real estate brokerage which I did in 2006 and named it Envelope Real Estate Brokerage Inc. I saw and experienced the good and the bad of real estate and felt that I and my company could raise the bar in the trading of real estate. Was it easy? Is it easier today? One thing I have learned is that where money is concerned, the behaviour of some people change. Attracting like minded sales representatives with good work ethics and high standards is an ongoing process as it seems that the clients we work with have high standards, are loyal and know what they want. And why not, it is their money. Just to show you I am not all talk, go to Testimonials Ty Lacroix Broker of Record and Owner
Ty Lacroix's Blog Posts
Real Estate Best Practices
–

about 9 years ago
Real Estate Market Trends
–

almost 10 years ago
Real Estate Market Trends
–

almost 10 years ago
Real Estate Market Trends
–

almost 10 years ago
Certifications
Envelope Buyer Program First Look (Better known as The Envelope Raving Buyer Program)
Welcome to First Look, an exclusive buyer satisfaction program available only through Envelope Real Estate Brokerage Inc!
Studies show that so far in 2010, 65% of the real estate buyers were definitely satisfied with their sales representative. Think about that - that means fully 35% were not! The same study indicated buyers expect their sales representative to perform very few functions. For repeat buyers: 1. 62% wanted their sales representative to find the right house, 2. 19% wanted their sales representative to negotiate the price after checking against comparable prices, and 3. 14% wanted their sales representative to complete the paperwork properly. This is not a long or complicated list!
How one third of all buyers could be dissatisfied with the performance of their sales representative? Let me let you in on a little secret. Most sales representatives don't plan to take care of their clients! No, I don't mean they don't intend to satisfy their clients. They do. They generally have the best of intentions. They just don't have a plan to accomplish what they intend. Ever hear of the old phrase "A failure to plan is a plan to fail?" Well, welcome to the world of the average real estate practitioner. And it doesn't matter how many letters or designations you can find after their name. It's always the same.
They have no systematic way of helping a client through the home buying process. That's exactly why the First Look buyer program was made available. It's a unique system specially designed to consistently deliver customer satisfaction by addressing the three primary goals of buyers mentioned above. More specifically, it's a step-by-step blueprint to ensure client satisfaction - not a haphazard approach depending on the crisis of the day. Now some of you might be saying "I don't want a rigorous program. The right house for me isn't going to be the same as for someone else". And you'd be quite right - the right house for you is going to be different. However, let me ask you this: Regardless of your destination, would you want the pilot flying your airplane to use a checklist or would you prefer they wing it because your destination is different?
I think most you can see that only by employing a well-designed system do you have the best chance of consistently obtaining the results you want. So what are the components of First Look and how does it work? The exact details of First Look provide a competitive advantage and are therefore proprietary but we can look at how it generally addresses the principle item buyers want from their sales representative - finding the right home. Generally the first thing most buyers do when they start thinking of a new home is to start looking in the newspaper, the real estate magazines at the supermarket, and more and more, the internet.
If you use this approach for anything other than to get a general feel for the market, I can almost guarantee you're going to be frustrated! Why? Well, for the moment lets skip the fact we have not invested the time to analyze your requirements, wants, financial qualifications, etc., and just look at this approach to searching. And let's further suppose we've already found nothing on the market that's suitable. When a property comes onto the market where do the best "buys" go? Now I know everybody thinks the real estate sales representative gets the best buys, but let me assure you, they don't have the money. So, where do they go? They go to the buyer who has the first opportunity to say yes! And guess who that is? It's the buyer who's' sales representative is constantly checking for new listings that meet their clients criteria, the buyer who is already pre-approved for a loan, and who is ready move emotionally when that right property for them comes onto the market. Can you figure out which properties show up in the newspaper, the magazines, etc.?
It's either already sold or It's a property my client has rejected! Now would you prefer to choose from the gems or choose from the leftovers? Does it take a lot of effort to constantly check for new properties for each client? Absolutely! Does it pay off? Absolutely! Is it available to everyone? Absolutely not! This is just one example of the advantages you'll enjoy with the First Look system. There are lots more.
If you think you'd like to take the next step to explore the advantages of saving money and time, one call or email will get a quick responce..
If you're not happy at any time, just let me know and fire me. I'll take all the risk. I just need your commitment. My goal is to make you so pleased with my First Look program you'll become an outspoken advocate for my business.
And that brings us to the second commitment I'll ask for - if you are happy with my services that you'll definitely recommend me to your friends and relatives. At the beginning I related how fully one third of the buyers couldn't definitely say they had a positive buying experience. As you approach this exciting task of finding your new dream home ask yourself: "Within which group are you going to find yourself"? The choices you make about which sales representative you use will determine your fate.
Introducing a fresh new look for your Profile.
Click the 'Edit Profile' button below to enter 'Edit Mode' and continue the tour.