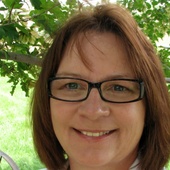 Real Estate Agent
Wanda Thomas
Billings Montana Real Estate
Billings, MT

—

Montana Homestead Brokers, Broker, CRS, GRI, SFR, RN
Billings, Laurel, Shepherd, Huntley, Worden, Joliet, Park City, Fromberg, Columbus, Red Lodge, Bridger
Billings , MT 59105
---
Proud member of "The Windmill Gang" riding the range in a small SUV providing the best Real Estate Representation for Buyers and Sellers in Yellowstone, Stillwater, Carbon, and Musselshell County!
Get to know Wanda Thomas
Montana Is My Home and I Love Where I Live
I guess you could call me well connected! Between my husband and I, we have a blood relative connection in every county in this great state of Montana. I just love meeting people from out of town in my Real Estate business who are from some other part of the state; the conversation goes something like this: "you're from where? Do you know so and so? Really? Oh my goodness, that's one of my cousins I haven't heard from in awhile." Montana is like a small town with really long streets!
I graduated from Flathead High School in Kalispell Montana in the early 70's and from the University of Montana-Northern in the later part of the 70's. My college education prepared me for my Registered Nurse career, which I enjoyed for a number of years.
My Real Estate career began, officially, in the beginning of 2003. I worked in a franchise firm for a few years until a couple of my girlfriends and I decided that our business styles blended very well. We combined our strengths into a powerful and popular company we call Montana Homestead Brokers. We looked at our backgrounds and connections and realized that we had great relationships in our community, and we wanted to work together to keep building on those relationships.
I live on 8 acres 20 minutes from downtown Billings, Montana. This is the second home that my husband and I have built. I was the general contractor, the plumber, the insulator, the heat system designer and installer, the door hanger and the trimmer (I bet you get the idea). I've learned a lot! I never want to be a contractor for another person, but I respect and understand what it takes to get the job done. We built an energy efficient home that looks pretty traditional until you get down to the features. We have a shallow frost protected cement slab with radiant heat. We have about 15 to 18 inches of rock, cement and tile mass that we insulated underneath and with "wings" around the perimeter for 36 inches. Our heat system is also our hot water system. It uses a propane fired super-efficient hot water heater. We are designed so that we can also use solar hot water in the future without many plumbing changes. We do not have air-conditioning, even though our temperatures reach over 100 several times in the summer. We have a ranch style home with 4 foot overhangs along with R50 cellulose in the ceiling. All of that mass underneath us keeps us cool with an occasional flush of 55 degree well water through the tubes in the floor. Let me know if you want more info, it's really easy to do!
My hobbies include traveling! No I don't hop a plane and take off. I hop into my car or saddle up our diesel truck and head for one of our National Parks or Wilderness areas. I have been Huckleberry picking in the Hungry Horse area of Western Montana since I was in High School. I can't stop! My family and friends support me in this adventure even though it is back breaking. The rewards are wild and sweet! My famous Huckleberry Pretzel Salad receipe is all I need to make for pot lucks and other get togethers. My husband and I have a goal to hike nearly every marked trail in Yellowstone National Park before we die. This may be impossible since I limit how much uphill stuff is fun to me, but I am willing to keep going as long as I don't have to look down! Yellowstone National Park is like an International Adventure with all of the different people and cultures we encounter. The best and most enjoyable sites include watching the people watch the animals, it's hillarious! People will park their cars in the middle of the road and hop out, leave the doors open and their children inside, run to wherever the crowd is gathered, and creen their necks in hopes of a glimpse of something. You never want to be in a hurry when you're there, people are just too entertaining to watch.
Some of my other hobbies include following our local small school sporting events (I have bleacher butt); summer Saturday nights at our dirt stock car racing tracks; coffee time with my husband and friends and chasing our kids around. My son is in the Montana Army National Guard currently stationed here in Billings. My daughter is a Freshman in College studying Textile Design.
Wanda Thomas's Blog Posts
Real Estate Technology & Tools
–

over 8 years ago
Real Estate Market Trends
–

about 8 years ago
ActiveRain Community
–

over 9 years ago
ActiveRain Community
–

over 9 years ago
Certifications
Neal D.--Thanks Wanda, I am extremely pleased with your hard work in closing the deal with the buyers. I have had some "bad" experiences with Realtors in the past, but you have all but erased those memories. You are a credit to the profession and I am deeply in your debt for doing such a fine job in selling Mom's house. It will be a load off her mind and make her life less complicated. It s sort of bad timing with the new job in Seattle, but "time waits for no man". Thanks and perhaps we will meet again.
JJ--You must be a really good Realtor, cause that whole thing went so quick and easy I can't believe I really have a house. My Mom told me to call you because she knew you would take care of me, Mom knows best!
Jan R--I just don't know how we stumbled on to you, a stoke of luck I guess! We had so many problems to work through with our sale I didn't believe it was going to happen. Then you found the right house for us, even though it wasn't even on the market, I can't thank you enough.
Becky--We did what you told us to do to get our house ready and you sold it in less than a week. Do you know what a relief that is with our work schedule?
David--When I saw what you did with the house across the street, I had to call you to sell mine too! I know I live in a bachelor world so just tell me what I have to do and I'll do it. Heck I'm getting married and I need to move. --- Thanks Wanda, can't talk now, I'm packing.
Aimee--You were so patient with us, knowing that we had to work through our wants and needs to get to our home. Now we're in the place we call home, we don't need to search anymore or move anymore. Of course I will have to paint!
Andrea--I am so excited to be in my home, after renting for so many years. I can't wait to plant a garden and get some flowers going. Thanks for guiding me through this whole thing.
Mike--I thought I could do this on my own, then Benny told me "you need Wanda" and he was right. Now I'm on to the next project.
I've made a lot of new friends in this business. I am always grateful that friends; new and old, entrust me with one of the largest transactions of their lives.
A thought for those seeking to buy and sell Real Estate: If things are meant to happen, they usually do. If things are not meant to happen, they usually don't. Patience, hard work and careful evaluation usually helps determine which outcome will prevail.
Love Where You Live
Introducing a fresh new look for your Profile.
Click the 'Edit Profile' button below to enter 'Edit Mode' and continue the tour.