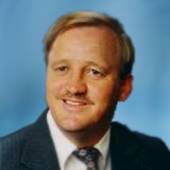 By Charles Stallions, 850-476-4494 - Pensacola, Pace or Gulf Breeze, Fl.
(Charles Stallions Real Estate Services )
(Realtor.com) UNIQUE HOMES Older homes are so cool and have so much character wouldn't you say? I love them and here in Pensacola being the First City of Florida we have pockets of these charming homes. Whether East Hill or North Hill it is worth the trip to see and if your interested in a move to Florida and like older homes it money well spent. Built in 1690, a Colonial on a Famous Road Is the Week's Oldest Home  By Becky Bracken  Situated on Boston Post Road—the first mail delivery route between Boston and New York City—this week's oldest home on Realtor.com® dates to 1690. Built nearly 90 years before the start of the Revolutionary War, this Connecticut Colonial still possesses many of its antique charms. With a price well below the national median, it's also affordable. It occupie...