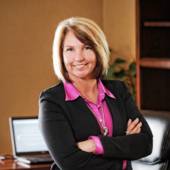 By Jenifer Lower, Your Dream. Our Passion.
(Bozeman Montana Real Estate .net)
Born and raised in Malta Montana she grew up on my parents farm and ranch west of Malta. Her hobbies include spending time with family, snow skiing, biking, watching motocross, going to my lake place at Holter Lake, and always spending time with her family and her dear black lab Zoe. She went to Carroll College in Helena and graduated with a business degree in finance and management. Crystal Hould started her career in real estate as a Home Mortgage Consultant at Wells Fargo Home Mortgage in the Helena area and then moved to become a member of Bozeman's Wells Fargo. In 2011, Crystal joined the Bozeman Montana Real Estate.net team to serve in a position created uniquely for our office—transaction manager. As a transaction manager, Crystal uses her extensive knowledge of real estate trans...