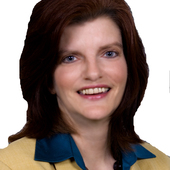 By Jackie Connelly-Fornuff, "Moving at The Speed of YOU!"
(Douglas Elliman Real Estate in Babylon NY)
Is Your Long Island Realtor® Breaking The Law?Please keep in mind that most Long Island Realtors® do not break the law. The few that do, make the rest of us look bad and I am so done with it!Over the past few weeks, I'm being told from other Long Island Realtors® that pursue expired listings that the homeowners have told them they re-listed with their "current" agent. The Realtors® show the homeowner the expired listing and in our MLS and it doesn't state the home is back on the market. What form did they sign in order to put the home back on the market?NOTHING the homeowners are telling my fellow Realtors®These homeowners have not signed any paperwork stating that they wanted the home back on the market with their "current" Realtor®.So, how is the home being placed back on the market i...