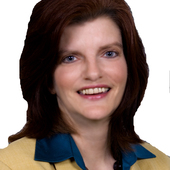 By Jackie Connelly-Fornuff, "Moving at The Speed of YOU!"
(Douglas Elliman Real Estate in Babylon NY)
Lindenhurst NY Home Selling - Let's Talk Curb Appeal It's hard for most of us to be objective about our own homes especially when it comes to curb appeal. Selling your home during the winter months can be a challenge. With spring, the flowers are blooming and are very pretty, the trees and lawns are green. Your Realtor should also give you ideas on how to enhance curb appeal. Here are some inexpensive tips to improve your home's curb appeal during the winter: If you have wrought iron that is looking shabby, touch it up with spray paint. Purchase 2 large decorative planters and fill them with colorful, artificial flowers and place them on your steps. You will be amazed at how inviting that will be. And it will create a focal point to buyers. Brass door knobs - shine them up! Trim those ...