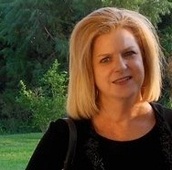 By Marilyn Wier, Your League City & Surrounding Areas REALTOR!
(RE/MAX Space Center)
Clear Lake Cityis located in southeast Harris County and it is the second largest master-planned community in Houston. James Marion West created the first substantial development in the land. He made his home around the shores of Clear Lake and Clear Creek. After much protesting by grass-roots residents, parts of Clear Lake were annexed by the city of Houston in 1977. Clear Lake City ranges from Houston to Pasadena. The community was named Clear Lake City for Clear Lake which lies along Clear Creek and empties into Galveston Bay. NASA's Johnson Space Center is adjacent to the City. Other major aerospace companies include Boeing and Lockheed-Martin. Students who live with in the Clear Lake City limits attend Clear Creek ISD. Clear Creek ISD University of Houston Clear Lake is adjacent to...