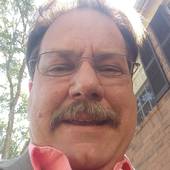 By Shayne Stone, "Your Rock Solid Choice Realtor"
(Champion Real Estate Group)
To get this out there, there's very little chance that you don't know what a bug zapper is. There's also at least a chance that you've never actually used one in real life and have just seen them used in a cartoon, movie, or TV show. Bug zappers have all but become a part of pop culture, usually indicating that a character lives in a very rural setting and more often than not comes from the poorer side of the tracks. So let's get rid of that mental image right off the bat, because bug zappers are actually very useful tools that can make your home and yard a bit more comfortable as bugs that bite are out looking for a nibble in the heat of summer. How Bug Zappers Work While the "zap" in the name gives away a large part of how bug zappers work, the system is a bit more complex than just t...