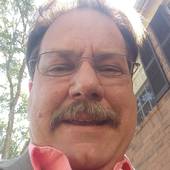 By Shayne Stone, "Your Rock Solid Choice Realtor"
(Champion Real Estate Group)
Mortgage rates are one of several factors that impact how much you can afford if you're buying a home. When rates are low, they help you get more house for your money. Within the last year, mortgage rates have hit the lowest point ever recorded, and they've hovered in the historic-low territory. But even over the past few weeks, rates have started to rise. This past week, the average 30-year fixed rate was 3.14%.What does this mean if you're thinking about making a move? Waiting until next year will cost you more in the long run. Here's a look at what several experts project for mortgage rates going into 2022. Freddie Mac:The average 30-year fixed-rate mortgage (FRM) is expected to be3.0 percent in2021 and 3.5 percent in 2022.Doug Duncan, Senior VP & Chief Economist, Fannie Mae:Right no...