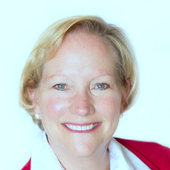 #FA100003680
Real Estate Agent
Nancy Murray
Your NICE Real Estate Agent in Colorado Springs
Colorado Springs, CO

—

Keller Williams Clients Choice Realty, Colorado Springs, CO

Keller Williams Realty Inc.
Keller Williams Clients' Choice Realty
1283 Kelly Johnson Blvd
Colorado Springs , CO 80920
---
Specializing in military relocation in Monument and North Colorado Springs including Academy School District 20, USAF Academy, Pine Creek, Flying Horse, Cordera, Gleneagle, Peregrine, and Black Forest
Get to know Nancy Murray
About Nancy Murray and Associates
This is our chance to convince you to use Nancy Murray and Associates with Keller Williams Colorado Springs Realty for the purchase or sale of your Colorado Springs home or if you are a real estate agent, to refer your clients to Nancy Murray. 
The Nancy Murray No Risk Guarantee: Buyer Guarantee: Colorado Real Estate Commission requires all buyers to be represented in writing before viewing the first property. This protects the buyer, seller, and the agent.  A buyer agency agreement allows the buyer's agent to provide fiduciary responsibilities/advice to the buyer while viewing properties.  But have no fear, if the buyer is not satisfied with our service the buyer can cancel the agreement with Nancy Murray & Associates as long as the buyer is not under contract with a property.
For our buyers that purchased their property with Nancy Murray & Associates, we provide a six month guarantee.  If you are not happy with the house or the neighborhood where you purchased, we will list your house for sale and only charge you the 3%  buyer agent commission and a $500 marketing fee. (Owner occupied properties.)
Seller Guarantee:  If after three months, you are not happy with the Nancy Murray & Associates listing and marketing efforts for your house, and we are not currently under contract nor negotiating an offer, you may cancel your listing agreement in writing.
My Certifications and Credentials:  Senior Real Estate Expert (SRE), Certified Distressed Property Expert (CDPE), Certified Home Rescue Expert (CHRE), Short Sale Certification (NAR), Electronics Professional (ePro), and Internet Marketing Specialist Designation (IMSD).
If you spent a few minutes reading my blog, you probably noticed that I don't write about myself very often, because I believe it is about our community, Colorado Springs, Academy School District 20, the neighborhoods, or our co-workers, friends, family, and neighbors. Well, my Active Rain profile is my chance to tell you my story.
Nancy Murray & Associates is a real estate business owned by me, Nancy Murray.  I am the talking head of the group.  I work closely with several agents that help me service the buyers that register on my website.  I have a technology background from the Navy and have continued to expand on my knowledge, which has come in very handy when marketing a listing or blogging for future clients.  Quite often I solicit the help of another buyer's agent to assist with showing homes and writing contracts. This allows the buyer to have the focus of a fully trained and qualified agent from the time they start to look at homes until we have a successful closing.  All agents that work with me, agree with my business philosophy that it is about the needs and desires of the clients and it will be a win - win for everyone at the closing table. 
I received my real estate license in January 2006, after retiring from the Navy as a Commander (O5) and immediately started working under the Keller Williams umbrella.  I have truly been "Kellerized."  I love the company and everything it believes.  With my military background, it was important that where I hung my hat continued with the teaming philosophy of helping others to succeed.  I also wanted to build a business, but not at the expense of my wonderful family life.  That is the model of Keller Williams. 
I decided from day one to focus on helping families moving into Academy School District 20.  Why?  Well when I was transferring to Peterson Air Force Base in 2002, everyone at the base told my husband and I, that we need to live in Academy School District 20, "that was the best school district in the area."  Not knowing much about the area, of course, that is where we focused at the time, and with no regrets.  It proved to be the right decision. 
Academy School District 20 homes maintain their values better than the other neighboring districts.  (Check out our Housing Analysis by School District ) Focusing on Academy School District 20 proved to be a very successful strategy.  This is where we live and where our boys go to school.  We know the neighborhoods and the schools.  Many of the agents that assist me also live in Academy School District 20.  It allows me to work at home, work more efficiently, spend more time with my family, and work in north Colorado Springs or Monument (most of the time).  I work in an area where the average sales price is about $120,000 per home above the Colorado Springs MLS Real Estate Market.
Academy School District 20 includes many popular neighborhoods in north Colorado Springs including Black Forest, Bison Ridge, Briargate, Charter Greens, Cordera, Cumbre Vista, Flying Horse, Gleneagle, Highland Park, Northgate, Peregrine, Pine Creek, Pleasant View Estates, Rockrimmon, and Wolf Ranch.
Giving Back to the Community. I am a firm believer in supporting our local community, that is why if you use Nancy Murray and Associates to buy or sell a home, we will donate $250 in your name towards your favorite charity or non-profit organization at the closing table.  This could also include Academy School District 20 parent organizations, bands, sports, or other activities at any Colorado Springs school.
Nancy Murray's Blog Posts
Real Estate Sales and Marketing
–

over 3 years ago
Real Estate Market Trends
–

over 3 years ago
Real Estate Market Trends
–

over 3 years ago
Real Estate Market Trends
–

over 3 years ago
District 20 Homes and Neighborhoods
Sample of Academy School District 20 Homes, Schools, and neighborhoods.
Certifications
More about us
Nancy Murray - I am in full swing into my second career — real estate sales and services. Before I got my license, I was a Navy Commander (O5) helping establish the new War on Terrorism Command – US Northern Command — in Colorado Springs. Making the switch to real estate was natural for me, I guess since I worked so many years in the information technology field as a program manager and financial manager. I understand negotiating, how to get the best economic results, and I am very adept at using the technologies that support effective communications among buyers, sellers, lenders, title companies, appraisers and all the other contributors to a successful real estate transaction. I am a NAR Short Sale Certified, Certified Home Rescue Expert (CHRE) and a Certified Distressed Property Expert (CDPE). My greatest pleasure is seeing everyone walk away from the closing table totally delighted with the results.
My business model is to team with other agents within the office on transactions.  This works out very well, allowing me to share my real estate experience and technical knowledge with other agents that I respect and trust.
My husband, Jim, is a commercial pilot. We have two great boys, both graduates of Pine Creek High School. Our oldest is a graduate of the University of Colorado - Boulder, and our youngest currently attending University of Colorado - Colorado Springs.
Skills
Specializing in real estate in Colorado Springs and Monument. An accomplished Listing Agent and Buyer's Agent. My military background is a great match for military relocations, contract negotiations, and technology related to real estate transactions and marketing. I am also a real estate investor owning two investment properties in Colorado Springs.
Testimonials for Nancy Murray
Tammy McCullough

01/09/2018

We worked with Nancy Murray buying our house and selling our townhouse in September of 2017. Nancy is patient. Patient probably does not cover it, we refused to put our house on the market until we had a contract on a new house. It made things harder for all of us but she was so patient and understanding with us. Because of her patience, dedication, trustworthiness, honesty and knowledge we live in our new dream house and our townhouse sold! Nancy is awesome.

Nancy did an outstanding job selling our home. From the very beginning, we had reservations about putting a house on the market during the later part of the year. She alleviated our concerns by providing a complete picture of the entire selling process and current market in Colorado Springs. Nancy also helped establish a realistic selling price and a breakdown of all associated costs, so there were no surprises. She also provided feedback on how to make the home more presentable. Once the house was on the market, Nancy coordinated all the showings with us to ensure there were no conflicts and kept us informed of the results. After an offer was made, she walked us through the offer and recommendations on how to proceed. She then worked us through the mortgage company process. We would definitely go to Nancy for any future real estate ventures. We highly recommend Nancy for anyone needing real estate assistance.

I highly recommend Nancy Murray. I have used her as a buyer and a seller and she did a terrific job. She is highly organized, which makes the process very easy. She thoroughly explains all documents so you have an understating of what everything means. If you are thinking of buying or selling a home I would use Murray & Associates. I wouldn't hesitate to again in the future.

We moved to Colorado in 2011. From prior visits we knew we wanted to settle down in the Springs. We rented for a few years and then elected to dive in and buy a house. We had spoken to many agents before we found Nancy Murray. Being a former military officer, she has much integrity, as well as patience. Even with all our phone calls, emails, and messages, she always took the time to ensure all our questions were answered and always looked out for us as a buyer's agent. We have developed a friendship and plan that, if the time comes again, we will definitely work with Nancy to buy and / or sell. You can't go wrong with Nancy, she is an amazing lady! Ken & Marie

Nancy Murray was a phenomenal realtor. She made the house hunting/buying process so easy and stress free. She gave great advice along the way and was very patient. I highly recommend her services.

MAJ Jason and Tiffany Nagy

08/30/2012

When my husband and I decided that we wanted to buy a house in Colorado Springs, I put in an inquiry to Nancy Murray's website and she contacted us by phone immediately. She understood, without hesitation, that we would be buying a house from out of state. All emails and phone calls were answered without delay. Trust me there were many emails from us. Her website constantly kept us informed about what was on the market. Whenever we had a question about another house, she constantly came back with the information for every house we had on the list. I assure you, we were constantly looking at different houses from her website and asking her many questions.

When it was time for my husband to fly out to look at houses on the market, she was right there and took him to see all the houses on our list in one day. When we decided that we would build, she immediately switched gears and took my husband to the top local builders and gave invaluable advice she knew pertained to us, to include school districts.

When it was time for our family of five to all come down for a week, she was there at every moment as we went through the buying, design, and building process. She made us feel warm and welcome and we felt that we could trust her. All paperwork given to us by the builder, she received a copy and reviewed each night and came back to the builder with questions we hadn't thought of. What usually takes a month to several months, we had only a week to accomplish. Having Nancy by our side made us feel more prepared for buying a home in Colorado Springs.

When it was time for us to go back to our current state we were living in, she constantly went to the house site, took pictures and set up a website for us and our family and friends to enjoy. The photos were priceless. Since we couldn't be there to see the building process, she was our eyes. We never felt that we were another client to her, we always felt like it was a family member helping us with our decisions. We would HIGHLY recommend Nancy Murray and her office to anyone, especially if buying from out of state.

- See more at: http://www.academydistrict20homes.com/academy-school-district-20-colorado-springs-homes-client-testimonials.html#sthash.NCsg4HJ6.dpuf

Col C. Allen, US Air Force

05/25/2012

I'm a 27 year Air Force Veteran that recently moved to Colorado Springs (Jan 2012). If you need a reliable, professional Realtor in the Colorado Springs area that goes "Above and Beyond" look no further than Nancy Murray of Murray & Associates (part of Keller Williams Reality).

First off, Nancy carefully listened to what we wanted and showed us houses that met our requirements (she has a phenomenal web site: http://www.academyschooldistrict20homes.com that we used every day to help narrow our choices).

Secondly, Nancy really knows the Colorado Springs real estate market, particularly District 20 houses (for those new to Colorado Springs, District 20 is one of the best school districts in Colorado Springs). She shared incredible insights on community, parks, traffic and (very important to us) schools.

Nancy also gave us professional advice that was absolutely spot on. I had Realtors in the past talk about how how pretty the kitchen floor looked, but Nancy gives you information that you need to make an informed decision (example: quality of the home builder, craftsmanship, flow of the house etc.).

Finally she guided us through every step of the real estate process, offering recommendations on such things as home inspectors, mortgage banks, and home warranty.

Buying a house is the biggest financial decision we'll ever make. I am so grateful that I found a solid, dependable and smart Real Estate agent such as Nancy Murray. I truly can't think of a better real estate agent in Colorado Springs...highly recommend!

- See more at: http://www.academydistrict20homes.com/academy-school-district-20-colorado-springs-homes-client-testimonials.html#sthash.NCsg4HJ6.AUVVgLu2.dpuf

David and Kristin Beck

05/20/2012

Nancy Murray has provided us with a top notch home buying experience. During the tumultuous process of purchasing a home Nancy has been a solid rock of support for us. We were outbid on our dream home but Nancy was able to help us win the home through her advice, experience and professionalism. Her professional behavior and personal touch has made us feel like we are the most important clients she is dealing with, and I know she treats all of her clients with the same respect and attention to detail. By far the best realtor we have ever dealt with!


- See more at: http://www.academydistrict20homes.com/academy-school-district-20-colorado-springs-homes-client-testimonials.html#sthash.NCsg4HJ6.AUVVgLu2.dpuf
Introducing a fresh new look for your Profile.
Click the 'Edit Profile' button below to enter 'Edit Mode' and continue the tour.