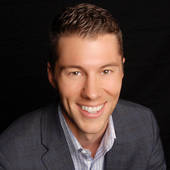 By Stu Galvis, Your Home. Your Needs. Your Agent.
(Keller Williams Realty Downtown)
After much ado, deliberation, and voting, we have finally picked a winner. ... And the winner is ... With a total score of 52 out of a possible 60: Downtown Boulder / Mapleton Hill. Here's how the scoring broke down: 1.  Walk Score - 8. Dependant on location within the downtown Boulder/Mapleton Hill neighborhoods, most homes ranged between the Mid 70's and the mid 90's, with the average in the mid 80s. Hence, 8 out of 10. 2.  Proximity to Boulder Mountain Parks - 9. At around 1mi. to the Sanitas trailhead, 1.25mi. to the mouth of Boulder Canyon, and 2 miles to the Chautauqua Trailhead, Downtown Boulder is the gateway to the mountains. 3.  Proximity to Downtown Boulder - 10. Well, it IS downtown Boulder, just feet away from all of that shopping, dining, arts, music & entertainment for wh...