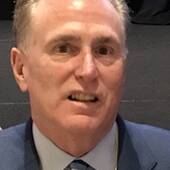 By Kevin Mackessy, Dedicated. Qualified. Local.
(Blue Olive Properties, LLC)
Today is the day. The Bolder Boulder 10K race for 2018 is this Memorial Day. This annual race has attracted thousands of people to participate or behold in the spectacle. In our Denver property management community event watch we take special care to see all the 5k races in our state. We like to report on them as they come through, and when to look forward to them. This race is arguably yet most famous 10k in the state, and some even consider it the best in the country. Runner's World has honored this race and make it possible to be such a great event. This is in Boulder, Colorado and starts right at 6:50am for the professional racers. Between 7:00am and 9:22am the other 100 waves will launch out of the starting gate.This Memorial Day celebration and race will have 120,000 people in att...