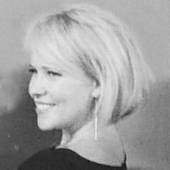 By Courtney Brown, Realtor (S) Vice President, Live a Maui Life!
(Island Sotheby's International Realty)
Yesterday, Kapalua Realty had the honor of hosting a golf clinic with Daniel Chopra, the 2008 Mercedes-Benz Championship winner.  It was a pleasure to hear his tips and suggestions for the game, as he answered questions from the crowd of Kapalua Resort owners and visitors.   Several fans wore visors with wigs attached to emulate his famous hairstyle, and even asked the now brunette golfer if he plans to go back to his trademark blonde.  When asked what was going through his mind at the tee, he replied that it depended on how he was playing--if it he was playing great golf that day, the answer is nothing.  If it's been a tough day, he's evaluating every element of his game. In response to the audience's varied questions, he went on to show us how he assesses which clubs are needed, how h...