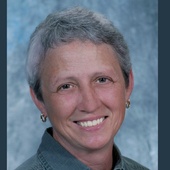 By Mona Gersky, GRI,IMSD-Taking the mystery out of real estate.
(MoonDancer Realty, Dillsboro,NC)
By now everyone should realize the trick to getting a home loan is to know there are NO tricks for getting a home loan!  Welcome to Part 4 of the Tips for Buying Real Estate in the NC Mountains (or anywhere).   If you've read Parts One, Two and Three - we have come to the part in the home buying process where we find out WHAT price range you are qualified for and comfortable in.  Equally important is to know IF now is the best time for you to purchase a home.  You want to take care of this step BEFORE we look at houses.  Time and hope is far too precious to waste without this critical bit of information.     It seems in years past the main criteria to qualifying for a loan was if evidence of breathing appeared on a mirror or if someone had a pulse.  Of course, that's part of what got us...